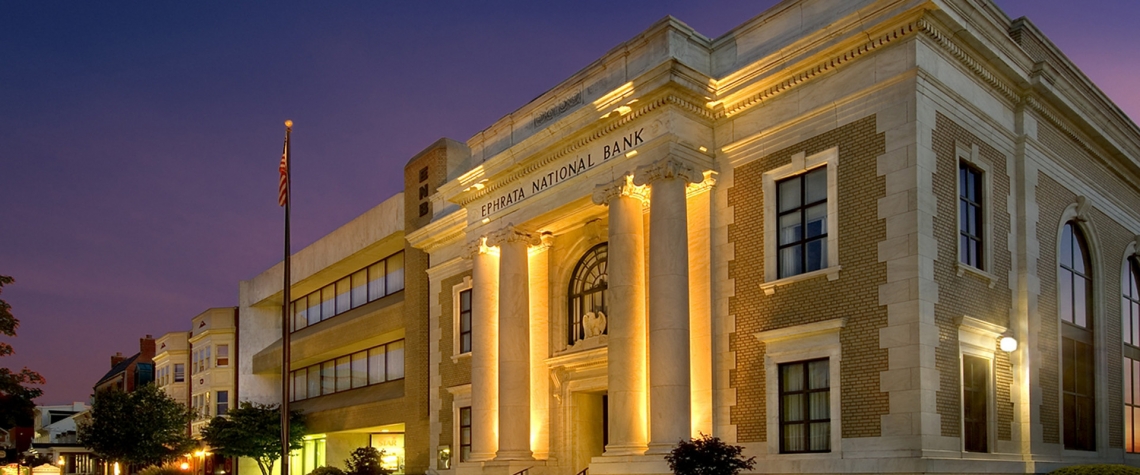 ENB Financial Corporation
Since 1881, Ephrata National Bank has delivered shareholder value by serving the needs of those who prefer community banking.
ENB Financial Corp (trading symbol: ENBP), formed in 2008 and headquartered in Ephrata, PA, is the holding company for Ephrata National Bank. ENB Financial Corp stock is traded through the Over-The-Counter Bulletin Board.
Our Growth
ENB Financial Corp is the holding company for Ephrata National Bank, a full-service, independent bank serving Lancaster County and parts of Lebanon and Berks Counties. ENB Financial Corp has grown organically, rather than through mergers and acquisitions. We attribute our growth to the conservative management of Ephrata National Bank and our focus on true community banking.
ENB is one of the few financial institutions in our market that remains an independent community bank. Our strong, loyal customer base was built by the hands-on, personal customer service we provide through our community bank branches.
Mission Statement
To remain an independent community bank of undisputed integrity, serving the communities of Lancaster County and beyond.
To offer state-of-the-art financial products and services of high quality and value at an affordable price.
To provide unsurpassed personal service, delivered by a highly dedicated professional team.