Activating eStatements
How do I activate eStatements?
The following steps will guide you through activating eStatements.
PLEASE NOTE: ENB Online Banking is Required
Step 4
In the Delivery Preferences screen select the delivery type drop down menu and select eStatements. Then press save.

Step 6
In the E-MAIL box, type the email address where you would like to be notified when your statement is available.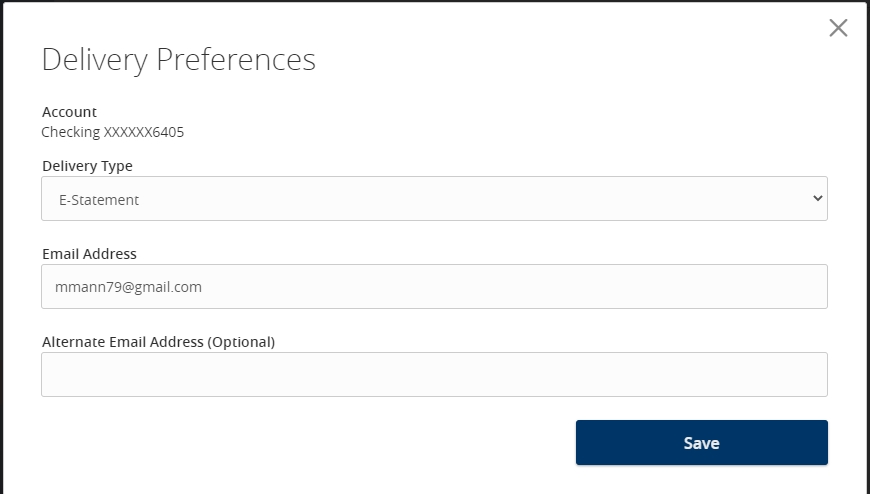 If you wish to send a notification to a second address, type that into the Alternate Email Address Box. Click the Save button to complete your enrollment. eStatements will begin with in 1 to 2 statement cycles.
Repeat steps  above for each account you would like to add to eStatements.
NOTE: If you elect eStatements for an account, you will receive eStatements for all accounts that appear on the statement with that account, whether or not you elect eStatements for those accounts.
How do I view eStatements?
The following steps will guide you through viewing your eStatements. It will take 1 or 2 statement cycles for you to begin seeing eStatements.
Step 2
The first time you view your eStatements you will need to verify you are able to view a pdf.
Press Get Code. Type the code that comes up in the pdf in the box to verify.