Activating Mobile Deposit
How do I activate Mobile Banking?
PLEASE NOTE: An internet-enabled cell phone or tablet is required to access ENB's Mobile Banking.
Step 1
Download the mobile app from Google Play or the Apple iTunes Store
Step 2
From the Ephrata National Bank homepage of the mobile app, enter your Login ID and password and press the LOGIN button.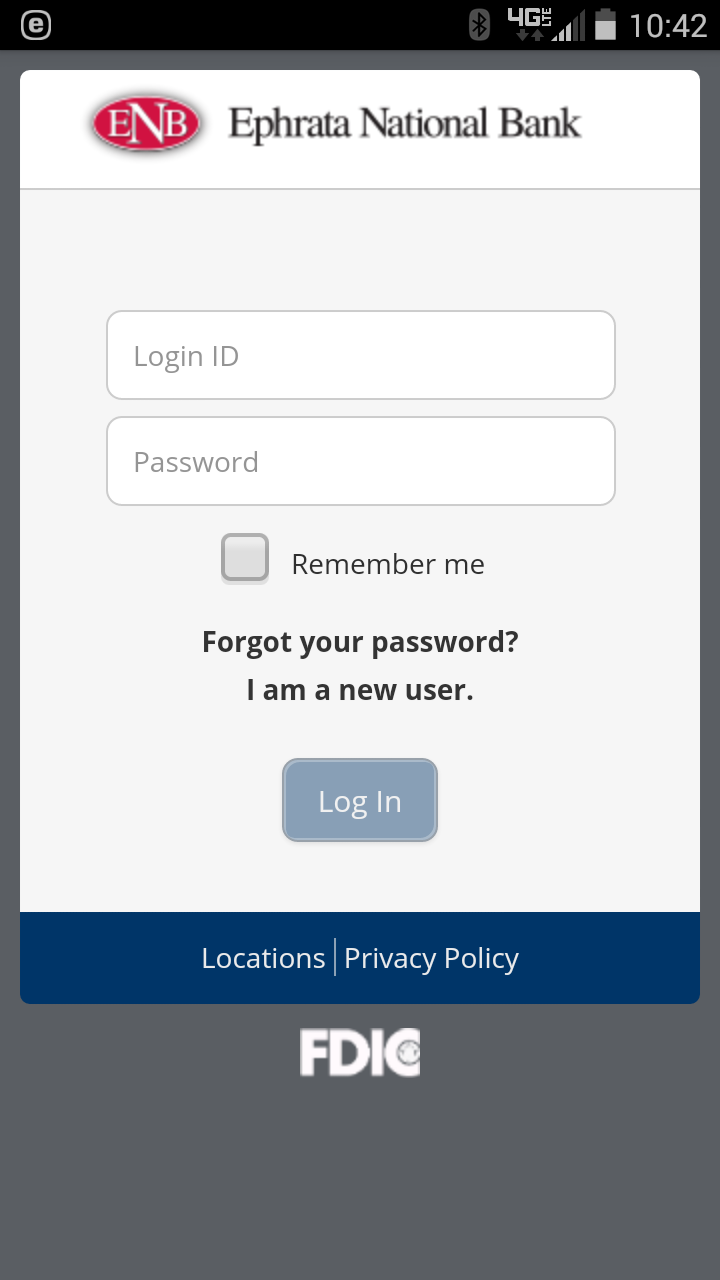 Step 4
Read and agree to the terms and conditions. Log out of the mobile app and log back in.
Step 5
Under Transactions Select Deposit Check from the Menu drop down.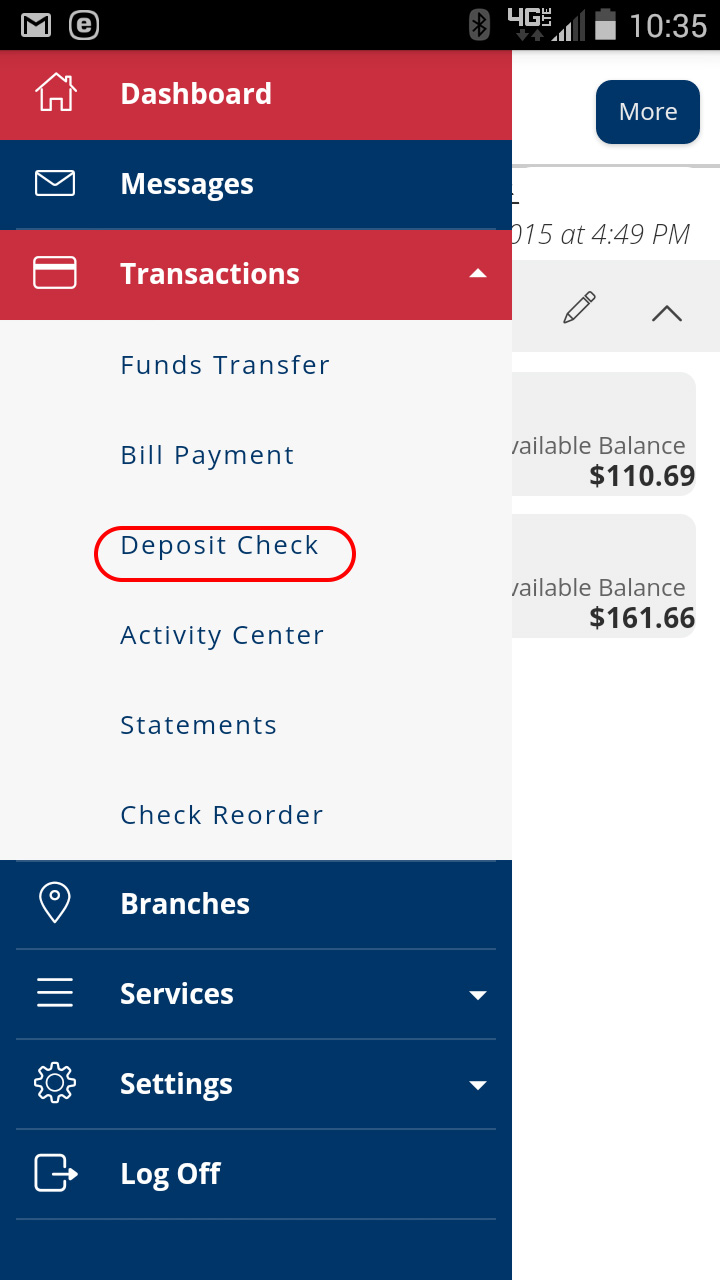 This option will not appear on the desktop version of Online Banking
Limits for Mobile Deposit
$3,000 per check
$6,000 per day
10 items per day
Availability of Deposits
If your check is received and confirmed before 5PM Eastern time Monday through Friday it will be deposited in to your account the same day. Checks deposited after 5PM or any time on Saturday, Sunday, State or Federal holidays will be deposited the following business day.
Tips for Mobile Deposit
Make sure your check is endorsed with your signature and For Mobile Deposit Only.
Place your check on a contrasting surface.
Have good lighting and line up your check within the brackets on the screen.
Try to keep your hands steady.