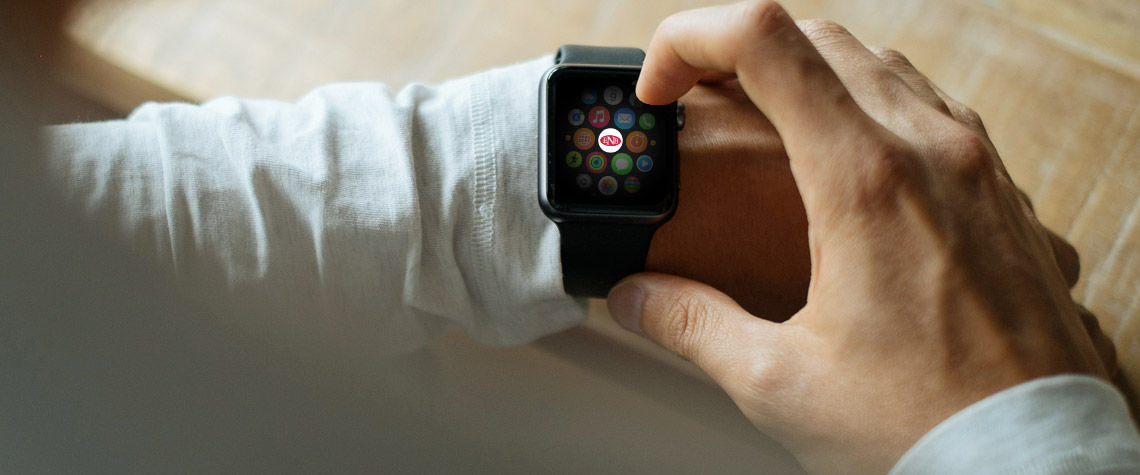 Apple Watch® Setup
How do I set up my Apple Watch with the ENB App?
PLEASE NOTE: ENB Online Banking and Mobile App is Required
Step 1
From the Ephrata National Bank mobile banking app homepage on your iPhone enter your Username and password and press the LOGIN button.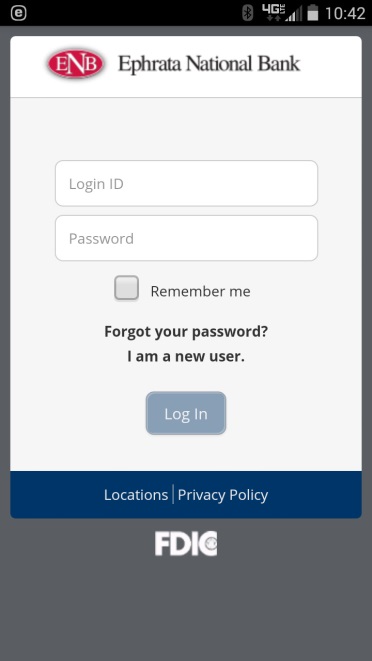 Step 2
On the main menu select Settings and then Apple Watch.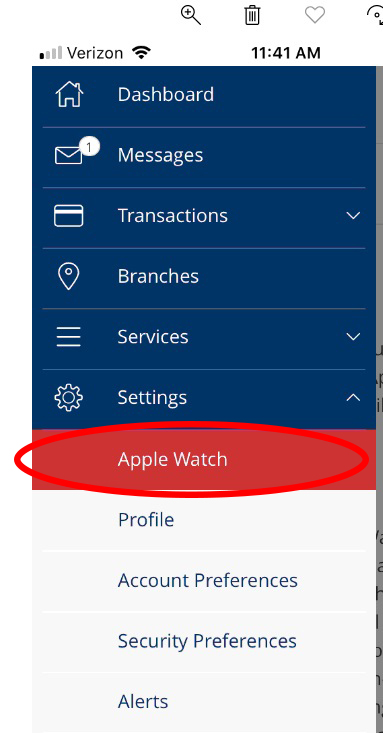 Step 3
Make sure the Apple Watch option is turned on. If not move the button to the on position.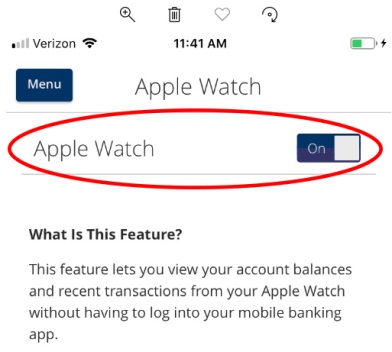 You are finished in the ENB Online Banking Page, you can now logoff.
Step 4
Find the Watch Icon on your iPhone and press it.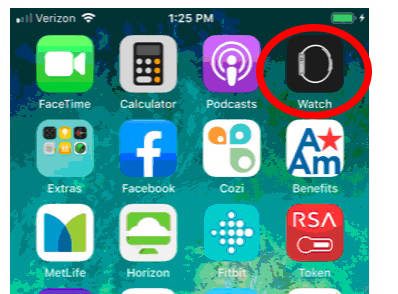 The My Watch Screen should appear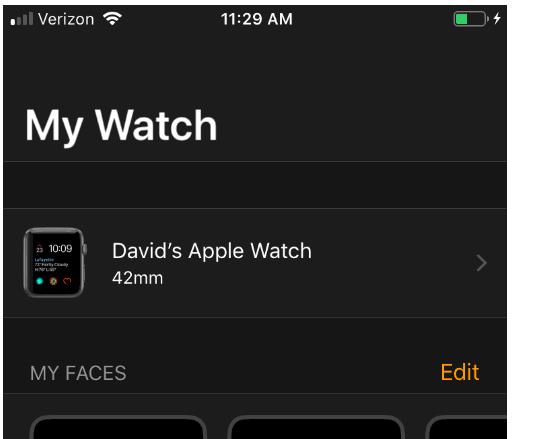 Step 5
Scroll down the My Watch screen until you get to the section titled Available Apps. The ENB icon should be an option. Click Install.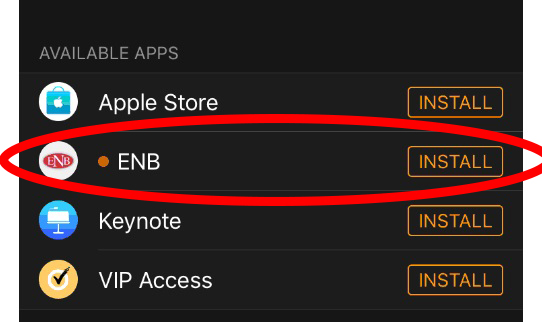 Step 6
When installation is complete, the ENB icon will move to the section called Installed on Apple Watch.
Click on the ENB Icon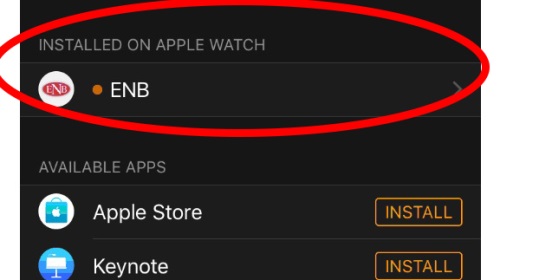 Step 7
Option to Show App on Apple watch should now be in the On position. If it is not, move the slider to turn it on.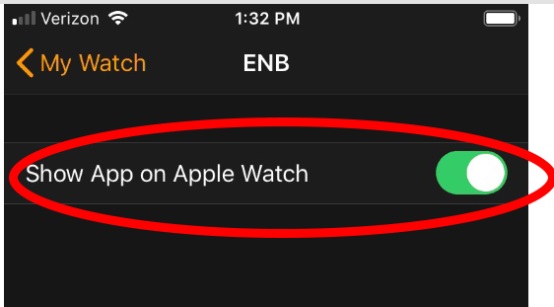 Step 8
Exit the watch app on your phone. Power your iPhone off and then back on to reset it.
Step 9
Power off your Apple Watch and back on to reset. Once powered back on, press the Digital Crown Button.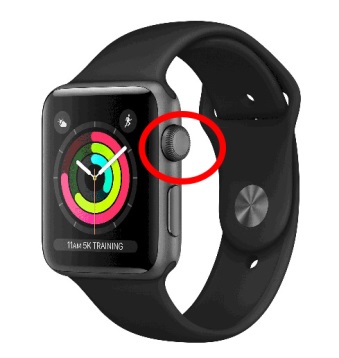 Step 10
A screen of "Bubble Apps" should appear on the watch screen. Navigate around until you find the ENB logo. Click on it.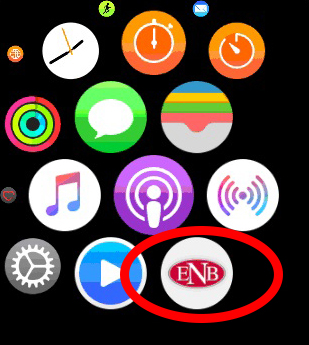 Step 11
It may take a few moments the first time you select this option, but your accounts should appear on the screen.
You can slide left for the next account. Continue sliding left or right for each account to appear. A maximum of 10 accounts will be available for review.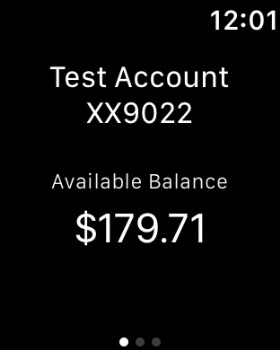 Step 12
To view the last 10 transactions for a specific account, press on the account screen. You can scroll up and down to view transactions.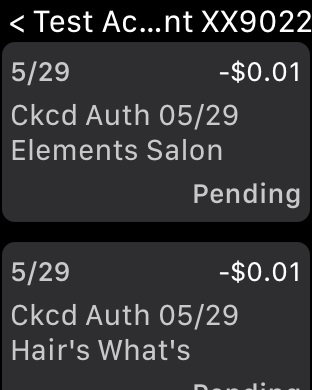 Step 13
Selecting the < at the top of the screen will take you back to the previous screen.
Pressing the Digital Crown on the Apple Watch will take you back to the main screen.
Frequently Asked Questions
Why is my balance different from Online Banking?
Refreshing your account data will correct this problem. Press and hold down on the account until the option appears to refresh your accounts. This will update the account information.
Can I select which 10 accounts show up if I have more than 10?
Yes. In the Online Banking app or desktop version, you can reorder your accounts under settings and account preferences. The first 10 accounts will be the ones you can view from your iPhone.