November 17th, 2016
Three Reasons to Consolidate Debt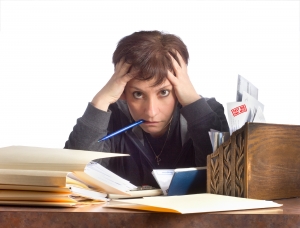 Debt, almost all of us have some form of it including car loans, credit card balances or even personal loans. There is nothing wrong with having debt.  In fact, for most large purchases, it's necessary; however, you want to make smart choices about the debt you have. If you own a home, you can consolidate your debt into a home equity line of credit.  Here we present three major reasons why you should consider the idea.
Save time. Time is our most precious resource, and we are always looking for ways to make the most out of our waking hours. When you consolidate your bills, you only have to worry about one payment. You can set up automatic payment from a deposit account and not have to worry about mailing your payment on time.  You also don't have to bother writing a checking and putting it in the mail.
Save money. Since a home equity line of credit is a secured loan using the equity in your home as collateral, rates are typically lower than an unsecured loan. When you consolidate debt with higher rates into a home equity line of credit, you are likely to see significant savings in the interest you pay each month.  Restructuring your debt may even reduce your new monthly payment to an amount lower than the total of your former payments.
Tax savings. You will sometimes see that home equity lines of credit are referred to as second mortgages. Like mortgages, the interest paid on a home equity line of credit could be tax deductible.  This deduction lowers your taxable income which could save you money at tax time. Please consult a tax professional to confirm you are eligible for this deduction.
These three reasons make consolidating your debt into a home equity line of credit a smart idea. ENB would be happy to help with our HomeLine Home Equity Line of Credit.  If you would like more information about how we can help you save time and money call us at (877) 773-6605 or learn more about the ENB HomeLine.