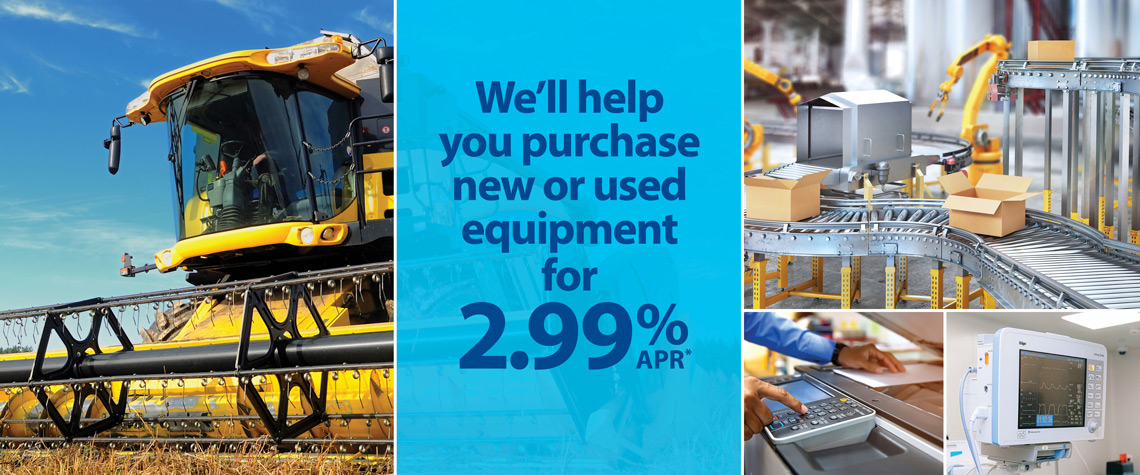 We'll Help You Purchase The Equipment You Need For 2.99% APR*
This SPECIAL RATE is being offered for a limited time.
Having good equipment can keep your business operating efficiently and profitably. It can even help you pursue new opportunities and be more responsive and competitive in the marketplace.
4 and 5 year loan terms are also available at 3.25% APR*.
ENB is here to help you purchase the equipment you need to keep your business thriving.
Low rates. Simple process. Quick response.
To get started, schedule an appointment with an ENB Commercial Relationship Manager by calling (877) 773-6605 or Contact Us!
We'll help you find the financing option that best meets the goals of your business and your cash flow requirements.