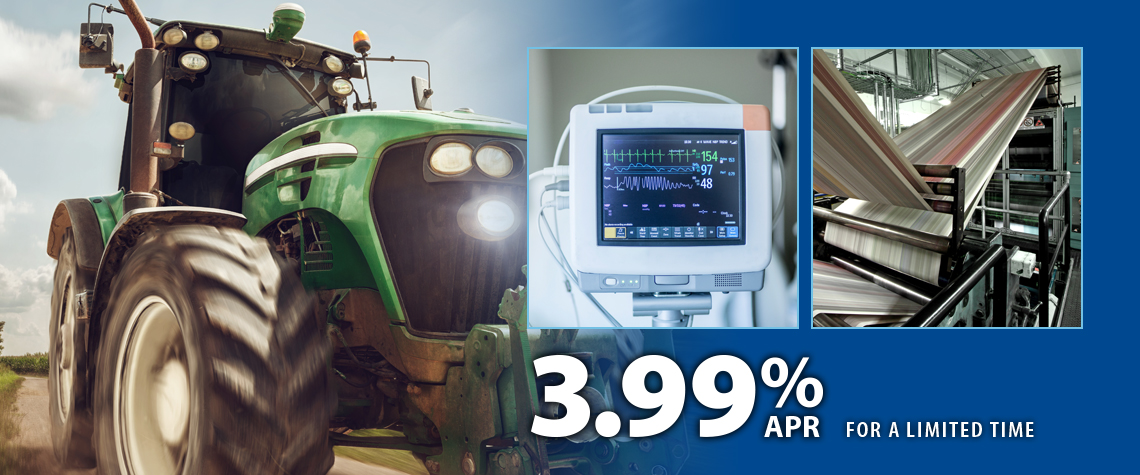 We'll help you purchase new equipment for 3.99% APR*
ENB is offering this SPECIAL RATE for a limited time.
You need good equipment to keep your business operating efficiently and profitably. Or you're expanding and want to get up and running fast. We're here to help. With a low rate, simple lending process, and quick response.
Call or stop by any ENB branch office, and see what simple business banking feels like.