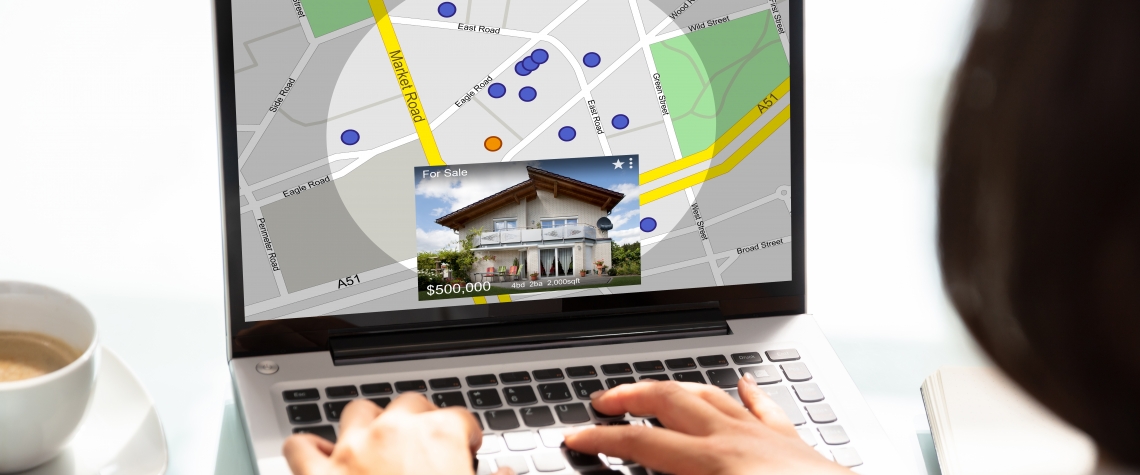 Buying a Home in PA During COVID-19: What to Expect
July 07, 2020
COVID-19 has changed every aspect of our lives, including home buying. Like other states, Pennsylvania recently eased social distancing requirements and updated real estate market health and safety best practices. While buyers are eager to come out of hibernation and take advantage of the lowest 30-year fixed mortgage rates in history, taking time to understand current market conditions and updated safety precautions could make the home buying process less stressful.
For example, in June 2020, Realtor.com reported increased buyer demand, but sellers have yet to return to the market. With fewer listings available, homebuyers will need to navigate a competitive landscape.
Here are some other things homebuyers should expect.
Traditional open houses are a thing of the past, at least for now. Even with relaxed social distancing requirements, home shoppers should expect to see fewer yard signs competing for their attention. While virtual tours remain an option, potential buyers who want an in-person showing should be prepared to schedule home tours based on seller availability. And, now that showings must be at least 30 minutes apart, arriving on time is essential.
Buyers must choose a home shopping partner carefully since they can only select one person to accompany them to an in-person showing. A maximum of three people can be on-site at one time. The buyer's agent counts as one of the three individuals.
Personal protective equipment (PPE) requirements are less stringent. Only a short time ago, slipping on gloves and booties along with a mask or face covering was a prerequisite to enter an appointment-only open house. While the seller can still require additional covering before potential buyers step into the property, the only PPE needed now is a mask or face covering.
Until further notice, passing a safety check before entering a property is the new normal. Some real estate agents may ask questions about possible COVID-19 exposure, while others will require potential buyers to complete a form. COVID-19 Property Access Notices and COVID-19 Health and Safety Acknowledgement Forms are used to screen buyers for current risk factors while helping them understand the level of risk they are taking before entering a property.
Real estate agents will likely have additional home entry requirements. The Pennsylvania Association of Realtors® issued guidance for agents which detail other safety precautions when dealing with the public. Examples include bringing plastic bags for disposal of PPE brought to the property and no shaking hands or other physical contact. These Suggested Best Practices are designed to keep everyone safe during each step of the buying or selling process.
With increased home prices and low inventory, it remains a seller's market. Despite the impact of COVID-19, Central Pennsylvania average home prices have increased over the last month when compared to the previous year. Securing a low, fixed interest rate mortgage can ensure homeownership remains affordable.
| | | |
| --- | --- | --- |
| County | Sales Price | Sale $ /Sq. Ft. |
| Berks | +12.7% | +4.1% |
| Chester | +9.6% | +6.4% |
| Cumberland | +8.4% | +5.6% |
| Dauphin | +1.7% | -9.0% |
| Delaware | +10.9% | +10.1% |
| Lancaster | +0.72% | -1.3% |
| Lebanon | +21.9% | -5.6% |
| Schuylkill | +38.4% | +21.6% |
| York | +11.0% | +9.8% |
*Source: Redfin Market Insights as of 06/30/2020

Ephrata National Bank is here to help get you into the home of your dreams regardless of market conditions. A mortgage loan pre-approval may give you an edge in a competitive housing market. Email or call us at (877) 773-6605 now to discuss your options.