ENB's Super Saver Word Search Giveaway
July 15, 2020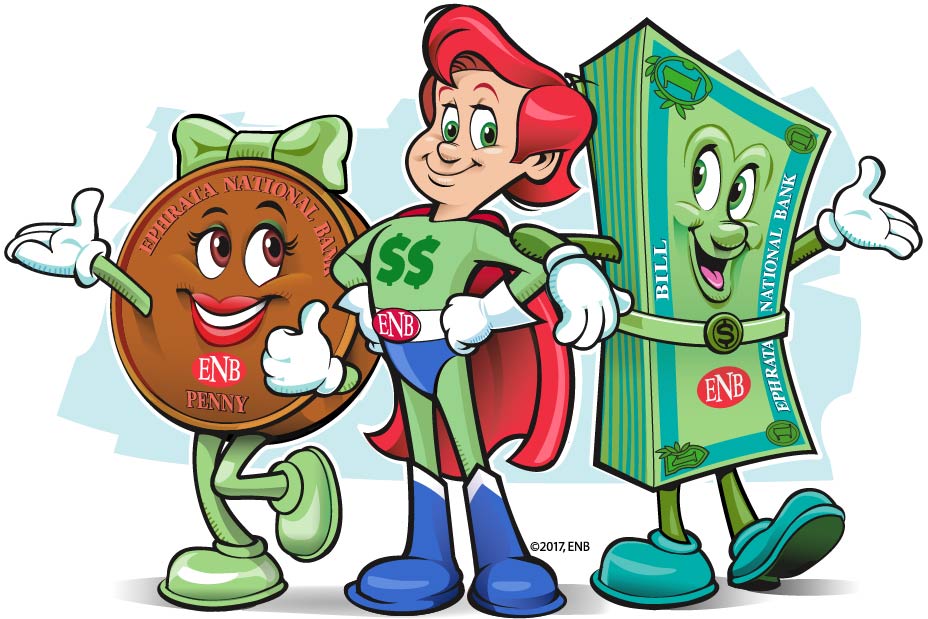 Help keep your child engaged in learning this summer with a fun ENB Super Saver word search. Not only will they be exercising their brain, they can also win $100. To enter, have your child complete and submit the word search by August 26th, 2020. On September 4, 2020, we will choose one winner at random who will receive a $100 deposit into an ENB Super Saver Account. Encourage your child to be a Super Saver and start their search today!
Click here for the Word Search PDF
Ephrata National Bank Official "Enter to Win" Rules
Super Saver Word Search Giveaway
Participation is open to the public and existing ENB customers (excluding those identified in Rule Number 4 below), provided however, that entries must be on behalf of a child that is 18 years of age or younger and a legal resident of Pennsylvania as of August 26, 2020, to win.
Super Saver Word Search entries may be submitted by delivering the entry to an ENB Branch location, emailing a photo of the entry to marketingdept@epnb.com or by mailing the entry to Marketing Department, Ephrata National Bank, PO Box 457, Ephrata PA 17522. Participation is limited to one entry per child. No purchase necessary.
One (1) winner will be chosen at random on September 4, 2020 for a $100.00 deposit into an ENB Super Saver Account. Account can either be currently established or a newly established ENB Super Saver Account in the winner's name. If a new account is to be opened, the winner and parent or guardian will be required to visit one of our branches to open the account in person. The parent or guardian of the winner will be contacted at the phone number listed on the entry form. New Accounts closed within 90 days of opening will be charged a $25.00 early closing fee. Winner's parent or guardian is responsible for any federal, state, or local taxes due on the deposit. A 1099-INT form will be issued for tax purposes.
Employees of Ephrata National Bank and their families are not eligible to win. Member of Ephrata National Bank's Board of Directors and their families are not eligible to win.
If you have any questions about the promotion you may call a representative at the Ephrata National Bank Marketing Department (717) 733-4181.
Ephrata National Bank will announce the winner publically provided parental or guardian consent is given in writing.
Ephrata National Bank is not responsible for printing or typographical errors in any giveaway-related materials; stolen, lost, late, misdirected, damaged, incomplete, or illegible entries or transactions that are processed late or incorrectly or are lost due to computer, electronic malfunction, or human error. Ephrata National Bank reserves the right to cancel or modify "Enter to Win" drawing if fraud or technical failures compromise the integrity of the "Enter to Win" drawing as determined by Ephrata National Bank in its sole discretion.
Back to Blog >