Ephrata National Bank Promotes Senior Vice President, Information & Technology Officer
February 12, 2021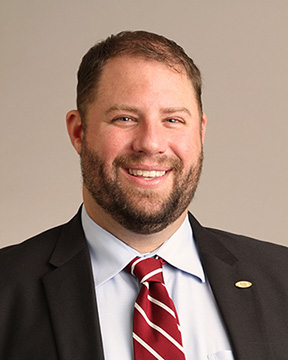 Ephrata National Bank announces the promotion of Randy Covington to Senior Vice President, Information & Technology Officer.
In this role, Covington will oversee the Digital Banking, Deposit Operations, Project Management Office, IT Help Desk and IT Infrastructure teams for the bank. This position provides leadership, strategic thinking and business acumen to work across the organization to define and drive the technology strategy and vision. He will work closely with Executive Management to grow the bank by enhancing operational efficiencies, leveraging technology, and instilling a culture of accountability to achieve key goals associated with the strategic plan. Covington has over 10 years of progressive leadership experience within the technology and banking operational fields to include Commercial & Card Services Manager, eBanking Operations Manager, Information Systems Manager and most recently Director of Information Technology at Ephrata National Bank.
Covington is a graduate Fort Lewis College in Durango, CO., where he earned a Bachelor of Science in Computer Science. He currently resides in Douglasville, PA.