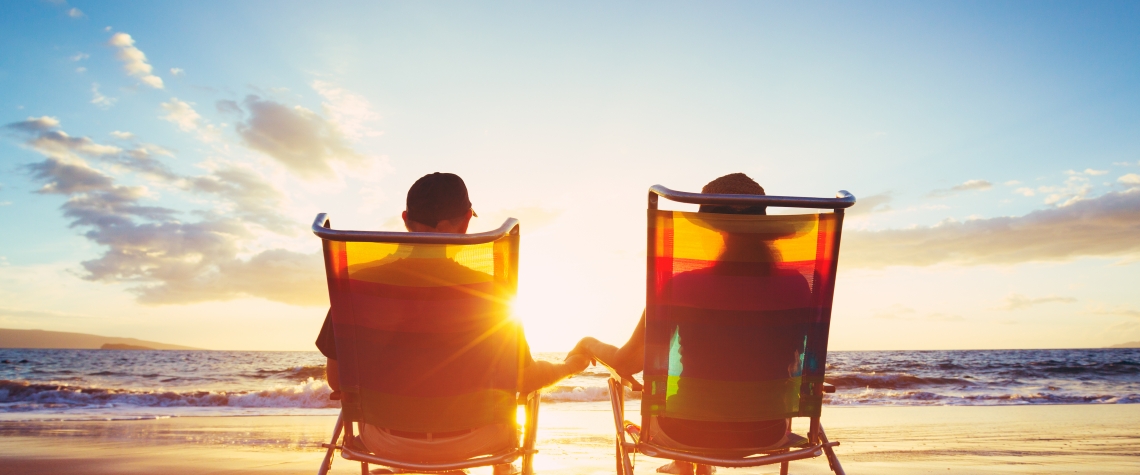 Five or More Years from Retirement
June 28, 2017
You've been diligently building your retirement nest egg and you feel like your plan to retire in five more years is right on track. Nothing left to do but stay the course. Right? Not so fast. There are still several items to consider at this stage of your financial life cycle. To help eliminate the guess work, we've provided a list of items that you should begin to address to help further prepare you for retirement.
Determine if you'll be eligible for retiree medical and life insurance benefits; if you're planning to retire early, be alert to benefit plans for which you may not qualify. If you are over age 50, now may be the time to evaluate long-term care insurance.
Complete a thorough inventory of all your assets. This includes your 401(k) plan, IRAs and other tax-deferred plans, personal savings and investments. Don't forget to include non-income-producing assets, such as your home, cars, rental or vacation property, jewelry, antiques, artwork, or miscellaneous items of value. It may be necessary to reposition your savings and investments.
If you're eligible for Social Security, audit your personal Social Security record. A Social Security Statement is sent annually to all individuals age 25 or over who are not yet receiving Social Security benefits. Review your Social Security Statement to determine the monthly benefit you can expect to receive. If you have not received this statement, file Form SSA-7004, Request for Social Security Statement, with the Social Security Administration.
Picture what your retirement will be like. If you're planning a second career or moving to a different location, start exploring your possibilities now.
Make sure your investment strategy is in line with your retirement goals. This may mean turbo-charging your savings and investment strategy.
If you're planning to sell your home, make sure you know what tax opportunities and pitfalls exist.
Make estate planning a priority. Make sure you are taking advantage of tax planning strategies to minimize estate shrinkage and maximize transfer of assets to family members, heirs, or charitable organizations.
*Securities offered through INFINEX INVESTMENTS, INC. Member FINRA/SIPC. ENB Money Management is a trade name of the bank. Infinex and the bank are not affiliated.
NOT A DEPOSIT • NOT FDIC INSURED • NO BANK GUARANTEE • NOT FEDERAL GOVERNMENT AGENCY INSURED • MAY LOSE VALUE
Back to Blog >