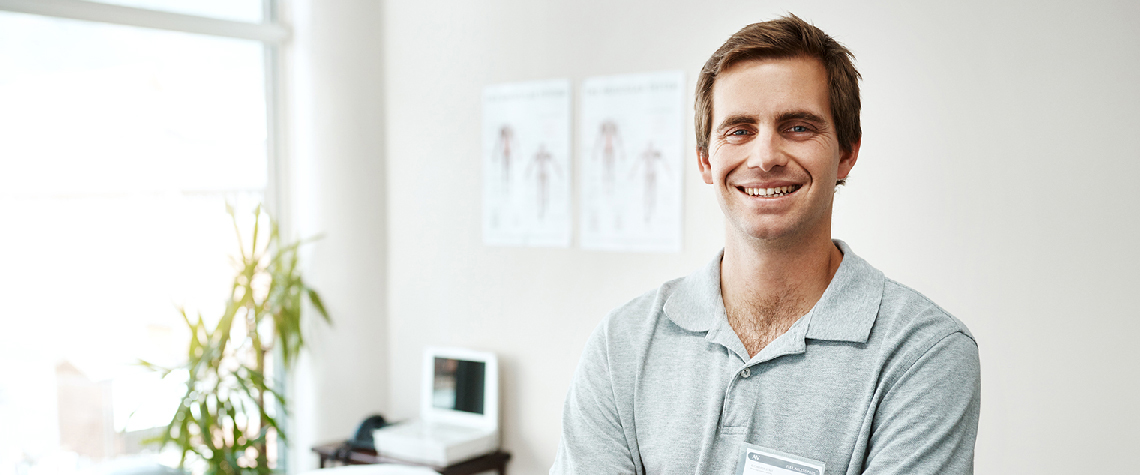 You Received a PPP Loan. Now What?
September 18, 2020
We understand that small and local businesses were hit especially hard by COVID-19.
We also know that community businesses are some of the most resourceful and resilient businesses around. With the right resources and a good strategy, businesses like yours can navigate today's challenges and come out of them even stronger.
That's why we want to look at what comes next for the many businesses that took advantage of the Small Business Administration's Paycheck Protection Program (PPP).
Congress allocated $669 billion for low-interest, potentially forgivable PPP loans to help businesses stay open and keep their staff working. As of this writing, more than $500 billion in PPP loans have been approved. If your business is one of the millions that took advantage of this program, the funds have probably been a great help, if not a lifeline.
But PPP loans are only a short-term solution. As you plan the next steps for your business, consider these suggestions.
First Things First: Take Care of Yourself
When you're totally focused on your cash flow and finding ways to bring in new business, the stress can get the best of you. If you're not sleeping enough, eating well, or taking time to relax, that will take a toll. Staying healthy and rested will help keep you calm, keep you productive, and can help you make better business decisions.
Make the Most of Your PPP Loan
If you received a PPP loan, ensure you're using the loan only for approved expenses and are taking steps to maximize your PPP loan forgiveness. As a reminder, 60% of the loan proceeds must be used for eligible payroll costs to qualify for full loan forgiveness. Stay in touch with your lender to make sure you know how to apply for PPP loan forgiveness.
If you're like many businesses, you may not be able to qualify for full forgiveness. But, with a low 1% interest rate and no additional fees, many businesses will want to hold onto their unforgiven loan amount to use as needed for approved business expenses later. You also have the option to pay back the unforgiven portion early with no prepayment penalty.
Look for Additional Financial Assistance
Reduced business activity and temporary closures are especially challenging for small businesses, since they typically have less savings to hold them over until business picks up.
If you need additional small-business funding, check for options through government agencies such as the U.S. Small Business Administration and the Pennsylvania Department of Community and Economic Development. Note that information may change quickly as a result of new legislation and program changes, so follow updates carefully.
Strengthen Your Team & Skills
If business is slow and your staff is underutilized, take this opportunity to upskill your workforce. Whether through low-cost online courses or informal training opportunities, strengthen your team's skill set to make your business more competitive and (depending on your industry) even help attract new customers looking for the expertise you offer.
Learn new software programs, online platforms, or industry-specific tools or techniques.
Boost each team member's knowledge of your industry, market, customer base, and company as a whole.
Focus on valuable "soft skills" such as communication, collaboration, leadership, and customer service.
Think Short-Term
While it's true that long-term success depends on long-term planning, sometimes you need to focus on concrete short-term goals.
Create a three-month plan focused on finding ways to reduce expenses, strengthen customer/client relationships, and improve cash flow.
Carefully monitor your spending and rework your budget so it's better aligned with your current needs.
Look for options to help you reduce spending, such as by canceling underused services or subscriptions, reducing maintenance expenses for business properties, and reassessing your supplier relationships to find savings opportunities. Over time, numerous small cost-saving measures can help create a larger financial cushion for your business.
Find Ways to Pivot
In today's quickly changing business environment, agility is crucial.
Many local businesses were able to help stabilize their cash flow by adapting to changing customer needs and COVID-19 safety restrictions. Restaurants and cafes began offering curbside pickup or expanded into selling groceries. Brick-and-mortar retailers transitioned to e-commerce. And fitness instructors started offering classes over Zoom.
Also, many businesses have pivoted from a relationship-driven sales strategy to a more transactional one that emphasizes affordability and flexibility and can bring in new clients quickly.
Now could be the time to explore new ways to diversify your revenue streams. Wherever possible, find ways to use your organizational expertise to provide more products and services through established sales channels. Leveraging your existing resources and skills in new ways is less risky than moving your business in a completely unfamiliar direction.
Your ability to modify your business model will depend on your industry and available resources, but a little creativity could go a long way.
Stay Connected to Your Community
Focus on providing the best possible experience for your customers, and you'll benefit from their loyalty. After all, your customers and community want you to succeed.
Similarly, stay visible within your community and on social media, and make sure to network with and support other local businesses. Mutual support is key to the resilience of any business community.
Focus on Good Financial Management
During times of economic uncertainty, it's especially important to monitor your banking and spending to find ways to strengthen your cash flow and cut costs. These banking and financial strategies can help. Additionally, stay in contact with your business banker to see what resources may be available to help.
Even if your business's cash flow is currently strong, now may be a good time to talk to your bank about opening a working capital line of credit as a precaution.
Committed to Local Businesses
Ephrata National Bank has proudly stood with our business community for generations, and we're here for you today. From processing hundreds of PPP loan applications that protect jobs in our area, to helping organizations bank faster and smarter, we're fully committed to the long-term success of local businesses. Reach out to learn how we can help yours.
Back to Blog >