Learn About the Impact of Social Security
Join us to discuss how important Social Security claiming strategies could be to your overall retirement goals.
Hosted by:
Stephen Schlissel, CFP®
ENB Money Management Group
351 S. 7th Street
Akron, PA 17501
When:
Thursday, March 21, 2019 at 5:30 – 7:30 PM
Where:
Stockyard Inn
1147 Lititz Pike
Lancaster, PA 17601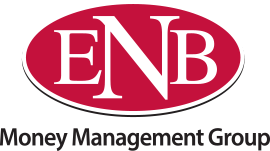 Space may be limited. Reserve your spot today, and bring a friend or family member! If you cannot attend this complimentary session, please give us a call so we can share this important information with you..
Investments and insurance products and services are offered through INFINEX INVESTMENTS, INC. Member FINRA/SPIC. ENB Money Management Group is a trade name of the bank. Infinex and the bank are not affiliated. Products and services made available through Infinex are not insured by the FDIC or any other agency of the United States and are not deposits or obligations of nor guaranteed or insured by any bank or bank affiliate. These products are subject to investment risk, including the possible loss of value.
MFS Fund Distributors, Inc. may have sponsored this seminar by paying for all or a portion of the associated costs. Neither MFS® nor any of its subsidiaries is affiliated with ENB Money Management Group
This session is for informational use only. MFS does not provide tax, legal, accounting or Social Security advice. Contact the Social Security Administration at 1-800-772-1213 or www.ssa.gov to determine the benefits that may be available to participants and spouses. Participants should obtain and speak with an investment professional regarding tax and legal advice based on their particular circumstances.
MFSP-SSPOST-INV-4/18
36285.3