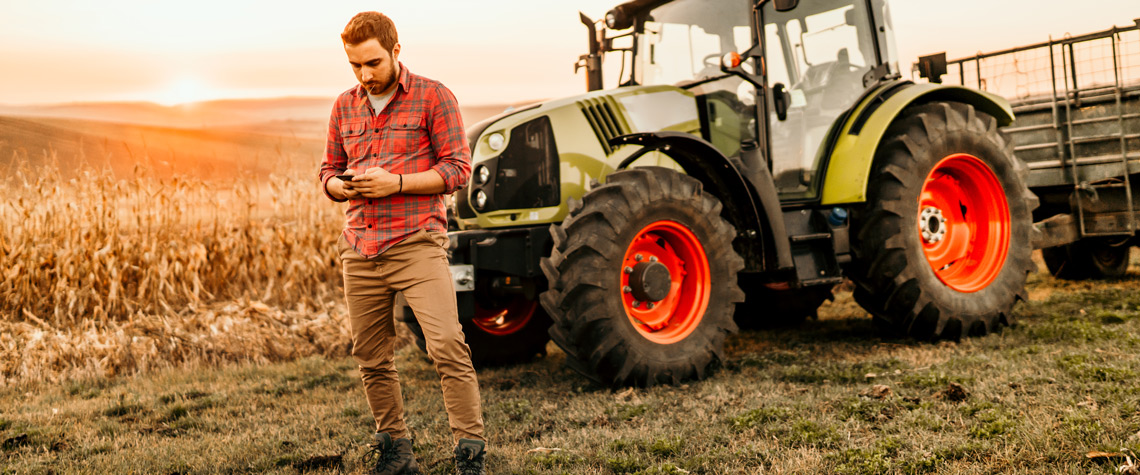 FSA Guaranteed Loan Program
Since our founding in 1881, ENB has been working to meet the needs of local farmers. Now, as a preferred lender for the Farm Service Agency's (FSA) guaranteed farm loan program, we can further deliver on our commitment to the farming community.
FSA is an agency of the U.S. Department of Agriculture and offers loans to help farmers get the financing they need to start, expand, or maintain a family farm. The guaranteed loan program offers farm ownership, operating, and conservation loans.
How the Program Works
FSA guaranteed loans are made by Ephrata National Bank and guaranteed by the USDA Farm Service Agency. FSA guarantees are provided on loans made to eligible applicants meeting certain repayment, collateral, legal and regulatory requirements. This guarantee allows ENB to extend loans to farmers who may have difficulty qualifying for a standard agricultural loan because they are just starting their operation or have a limited financial history. Loans are also available to farmers who may not otherwise meet standard loan qualifications for a variety of reasons, such as experiencing a financial setback or a natural disaster hardship.
Although any FSA approved bank can offer guaranteed loans, as a preferred lender, ENB can obtain loan approval faster.
Uses of Guaranteed Farm Loans
FSA loans can be used for purposes related to both farm ownership and operation including:
Purchase of land, livestock, equipment, feed, seed, and supplies such as fuel and farm chemicals
Construction or repair of buildings and other fixtures
Debt refinance
Family living expenses
Land development to promote soil and water conservation
Operating loans may be structured as term loans or lines of credit depending upon the purpose and intended use of the loan.
Benefits of FSA Loans:
Increases the opportunity to qualify for a loan
Quick turnaround time on loan approvals
Can be used for a wide variety of needs in starting, expanding, and maintaining a family farm
For more details on FSA guaranteed farm loans visit the USDA website.