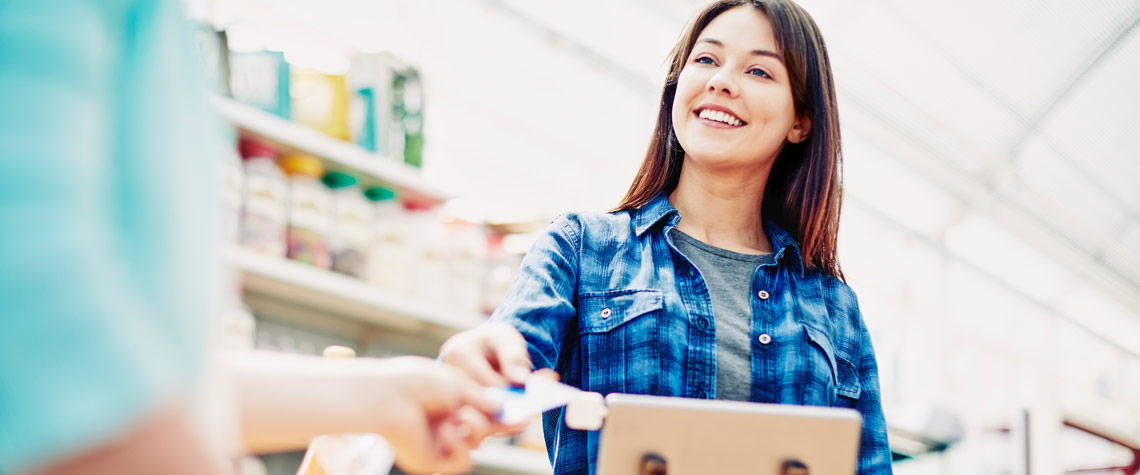 Cash Management
Ephrata National Bank offers a full suite of flexible cash management services. With expert guidance from our team, you'll maximize cash flow and gain more efficiency for your business.
See below for more information about our services.
Collection Services
ACH Collections. No more waiting for checks to clear. By gaining authorization, your business can debit funds for customer accounts and streamline the collection process.
ZipDeposit (Remote Deposit). Deposit checks easily and securely from your business location. Learn more about ZipDeposit
Credit Card Processing. Customized payment processing products and services are tailored to meet the needs of each business. Learn more about Credit Card Processing
Branch Deposits. Convenient branch accessibility allows customers to make deposits at any ENB branch. See locations
Night Depository. All ENB full-service branches have night deposit drop for after-hours deposits.
Deposit Courier Services. If your business uses nontraditional means of transportation and you can't come to us, we'll come to you. Our deposit courier service gives you faster access to your money.
Incoming Wires. Get immediate funds availability and prompt notification for incoming wire transfers.
Concentration Services
Zero Balance Accounts. ZBAs are an easy, convenient way to automatically consolidate funds into one account – allowing businesses to streamline operations, fund disbursements, or invest funds.
ACH Concentration. Businesses with multiple locations may find value in using local depositories and then consolidating monies into a centralized account using ACH.
Account to Account Transfer. If you prefer a hands-on approach to moving your money, ENB's online and telephone banking are available 24/7.
Investment Sweeps. For clients with excess balances or a desire for deposit insurance protection over $250,000, the use of an automated sweep program has value.
Disbursement Services
ACH Payments. ACH disbursement is a way to manage your available funds. You control when the payment is processed. Payments are deposited directly into your vendor or customer accounts, reducing costs associated with check writing.
Direct Deposit of Payroll. By paying employees through direct deposit, you eliminate the need to print checks. Employees also get their pay quicker – a win-win for all.
Outgoing Wires. Initiate outgoing wires through ENB online banking, direct contact with the wire room, or in person at any ENB branch.
Business Debit Card. An easy, convenient way to make business purchases. Learn more about Business Debit Cards
Business Credit Card. ENB offers a variety of business credit cards to meet your needs. Learn more about Business Credit Cards
Online Bill Payment. With ENB online bill payment, you save time and money. No more searching for stamps or running to the Post Office.
Information Reporting
Online Banking. With ENB online banking, you can bank on your terms – whenever and wherever it's convenient for you. Visit any ENB branch to get started.
Check Images. Check images are accessible via all digital channels and are included on eStatements.
Account Analysis. Activity charges on your bank statement can be confusing. With Account Analysis, you get a detailed billing statement for all activity fees on your account.
Account Recon. By providing a check issue file, ENB can help with the monthly reconciliation of check transactions and provide detailed reports.
Bank On The Go! Manage your accounts from anywhere with our convenient mobile banking app. Download Bank On The Go! to your iPhone or Android device.
Investment/Loan Services
FDIC-Insured Cash Sweep. The DDMSM Program Sweep – For clients interested in liquidity, return, and access to FDIC insurance on their excess funds.
Line of Credit Sweep. Customers may realize operational efficiencies and interest expense savings by automatically moving funds daily to or from the line of credit depending upon your cash position.
Business Overdraft Sweep. Never worry about having a check returned for insufficient funds when you link your business line of credit with your checking account. Funds are automatically swept into your checking account to cover any outstanding checks.
Online Banking Manual Transfer. With ENB online banking, you control the movement of funds between your accounts.
Fraud Prevention Services
ACH Debit Block. All ACH debits are returned prior to posting.
ACH Positive Pay. Authorized ACH transactions are processed. However, should an unauthorized ACH be presented, you can decision the transaction.
Positive Pay. Reduce the potential for check fraud with Positive Pay. The system verifies daily transactions against check issuance information and provides an exception list for client review.
Reverse Positive Pay. No check issue file is provided so all check transactions require a daily payment decision.
Related Insights
5 Simple Tips to Protect Your Business Checking Account
Read more >
5 Ways to Protect Your Small Business from Corporate Account Takeover
Read more >