Contributions
At ENB, we not only want our customers to feel the difference, we are also committed to making a difference and giving back to the communities in which we live and work. For more than 140 years, we've strived to enrich the lives of our neighbors to help them grow and prosper. By investing in our communities, we are better positioned to serve our customers, create opportunities for our colleagues and provide value to our shareholders. We've made innumerable gifts to non-profit and local organizations in the form of financial contributions, small business loans, community development loans and investments, and educational scholarships but our commitment extends far beyond financial support. ENB team members lend their personal time and talent to support more than 22 organizations in our communities as volunteers, finance instructors, coaches, Board Members and more.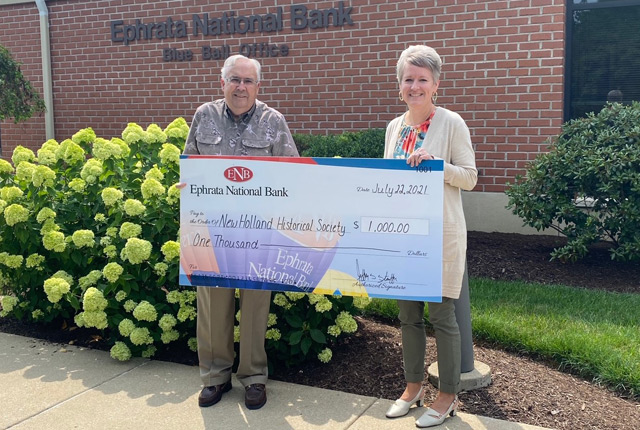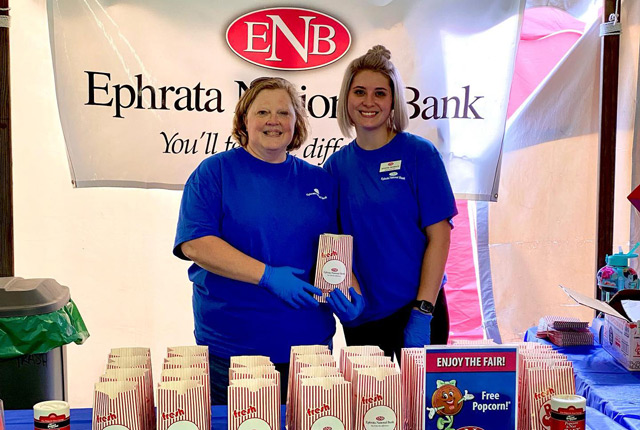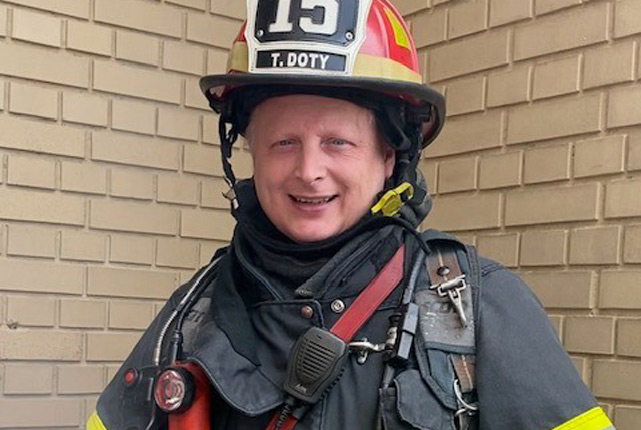 Our Team Making a Difference!
Richard Brenner is Assistant Vice President, Project Management & Application Delivery Officer for ENB. He serves as Treasurer on the Cocalico School Board and on the Joint Operating Committee of the Lancaster Career and Technology Center.
John Stauffer, SVP, Retail Banking Strategy Officer, serves as a board member for Junior Achievement of South Central Pennsylvania. In his volunteer work with JA, he helps to bring programs to students that focus on financial literacy, work-readiness, and entrepreneurship.
Patrick Henry, AVP, Commercial Relationship Manager, has been volunteering with the Pennsylvania Peer Support Coalition for a number of years, in a variety of capacities. And that's because he wholeheartedly believes in the mission and work of the coalition that provides peer services and support to people in the mental health industry.
Marilyn Eichelman, VP, Customer Experience Officer, makes a huge impact on the lives of many people through her volunteer work at Tabor Community Services as a facilitator of Financial Literacy Classes covering topics like budgeting, savings, building good credit, and how to manage a checking account.
ENB Mortgage Expert Craig Hummer has been lending his time and expertise to the Elizabethtown Area School District as a Board Member, Board Treasurer and Chair of the Finance and Facilities Committees. Craig's understanding of the numbers and experience with complex budgets is a huge contribution to the School Board. But perhaps the role he finds the greatest satisfaction in is collaborating with the administration to make sure all students are educated and ready to enter the world as life-ready learners and prepared for long-term success.
Melanie Mann, Sr. Products and Services Manager at ENB, lends her expertise and her passion for helping others to the Vision Resource Center of Berks County. The organization carries out their mission of enriching the lives of visually impaired persons and their caregivers through social activities, advocacy, and community education. Melanie was drawn to volunteer for the Vision Resource Center after a few family members received their services and she observed the impact it had on helping them lead more fulfilled lives.
Jarod Fisher, VP, Agriculture Relationship Manager at ENB is dedicated to promoting agriculture in our community. Not only does he work directly with farmers and ag leaders every day with his career, he is also the Treasurer for Berks Agricultural Resource Network (BARN). Their mission is to help promote and educate agriculture within Berks County and to provide healthy food in a safe way to our entire community.