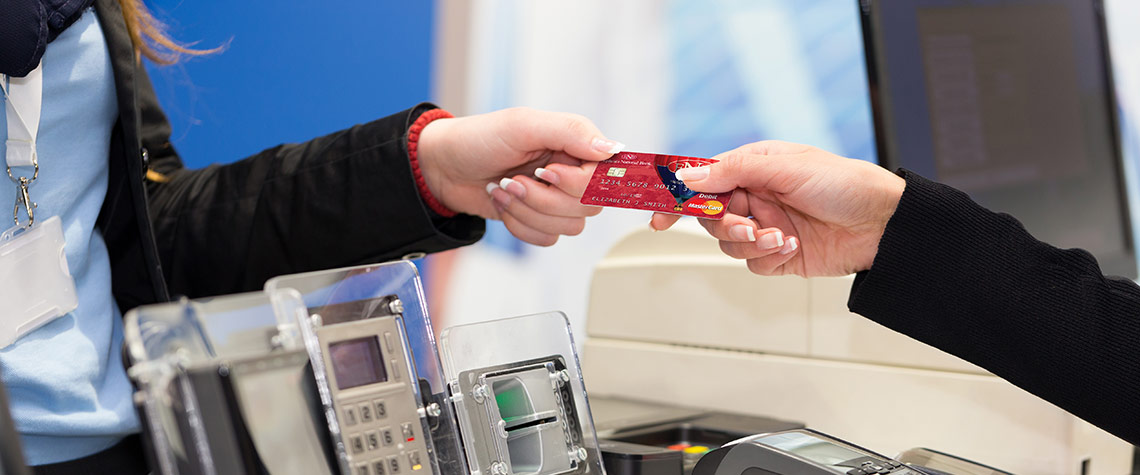 Allpoint ATM Network
Get access to over 55,000 fee-free ATMs worldwide with the new Allpoint ATM Network.
Find an ATM >
Debit Cards for Business
A business debit card from ENB is an easy, convenient way to make purchases. It's faster than paying by check and safer than carrying cash. Giving cards to multiple employees eliminates the need for petty cash and expense reimbursement. And with ENB Card on the Spot, new business checking customers can get their debit cards at the same time they open their account. No waiting for it to arrive in the mail. Now that's simple business banking!
ENB's MasterCard® Business Debit Card can be used anywhere you see the MasterCard® logo – in person, online, or even by phone. You also get ATM access to transfer funds, check balances, make deposits, or withdraw cash. Card purchases will appear on your monthly statement.