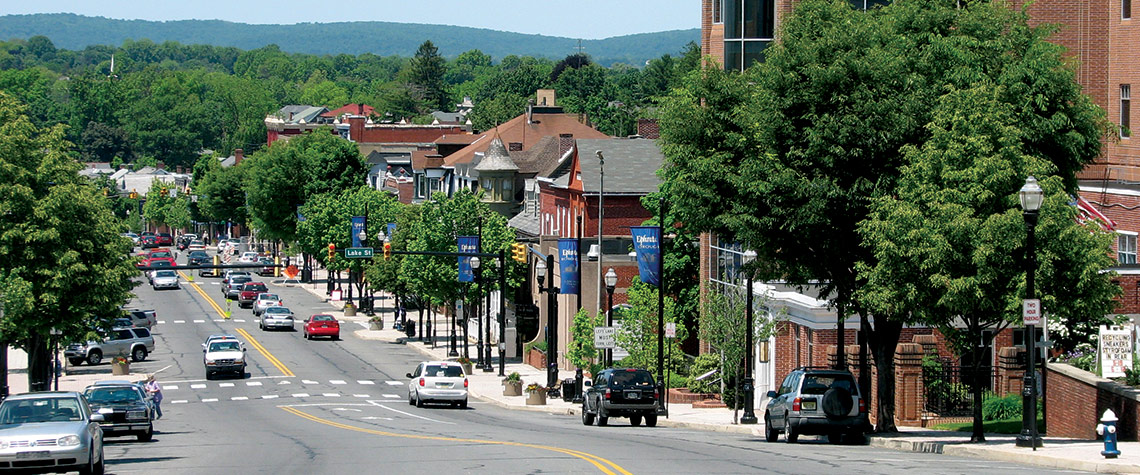 Discover the ENB Difference
A lot has changed since we opened our doors in 1881. But Ephrata National Bank's commitment to serving our local customers has not.
We remain an independent community bank and we're proud of our long-standing reputation for providing simple, convenient personal and business banking services in Lancaster County and surrounding areas. We're equally proud of the close connections we have with the communities we do business in.
We live here, we work here, and we want you to "Feel the Difference" that ENB offers as your local, community-minded banking partner.
Personalized Service Just For You
Watch this video and see what we mean
We keep things simple and have the flexibility to prevent easy requests from becoming difficult. We can make most decisions and answer most questions immediately in person or by phone. When we can't, we research and get back to you with an answer quickly. To us, our customers are real people, not just opportunities to push additional products. And when we do provide financial solutions, it's with your financial goals and best interests in mind.
Simplicity You Can Appreciate
Watch this video and see what we mean
As the financial and banking world has gotten larger and more complex, so have the organizations that operate within it. At ENB, we work tirelessly to keep things simple. We offer truly free checking that is easy to understand with no hidden fees and requirements. Our fees for other accounts and services are few and can easily be explained in a brief Service Charge Schedule, not a booklet like at other banks. Also, we continue to introduce new tools and technology so you can do your personal and business banking more simply anywhere you choose.
Stability & Consistency You Can Count On
Watch this video and see what we mean
Our name has remained the same since our original banking charter was issued in 1881. We have long-tenured employees who know your name and banking needs. This means no surprises, no hard sales pitches, and no mergers or acquisitions to force you to change account numbers or buy new checks. Just the same, pleasant experience every time you bank with us.
Community Connection
Watch this video and see what we mean
Ephrata National Bank opened in 1881 in Ephrata where our corporate headquarters remains to this day. As a community bank, we leave much of the decision-making up to our office managers who know you and your community very well. And we continually reinvest time and resources into the communities we serve. At ENB, we focus on helping our customers and communities prosper, after all, we live here too.
Related Insights
Aaron Groff to Retire from Ephrata National Bank
Read more >
Ephrata National Bank Promotes Vice President, Senior Retail Officer
Read more >
Ephrata National Bank President Honored for 50-Years of Service in Banking
Read more >