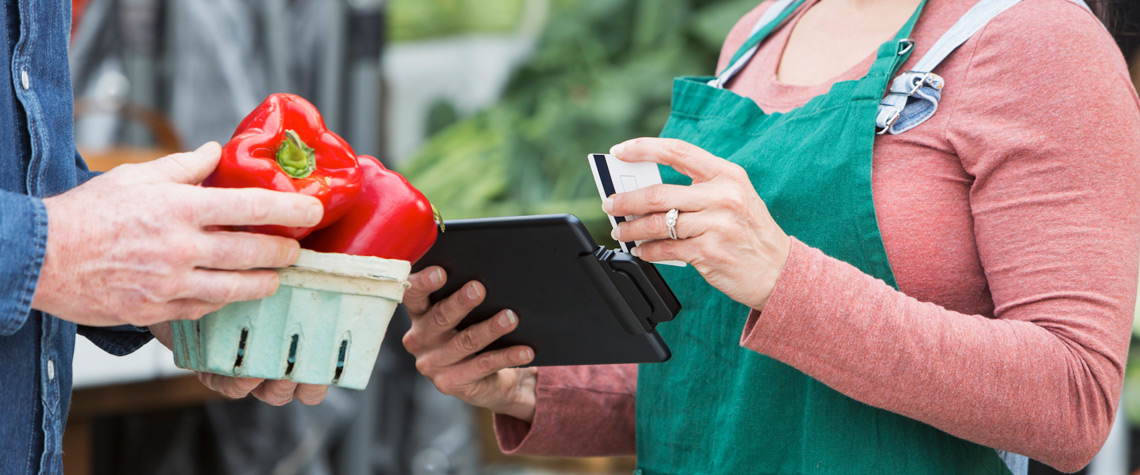 Understand Your Payment Processing
Understanding the fees you are being charged by your credit card processing service can be confusing. But it's important to understand what you are paying to ensure you have the best service and pricing for your specific needs.
At ENB, we can customize a payment processing solution that gives you everything you need to sell your product to consumers. Whether you are running a stand at your farm or a farmers market, or taking orders online or by phone, we can help.*
We also offer mobile processing solutions that are often more cost friendly than Square and other popular services.
Learn more about ENB's credit card processing services here.
Keep more of your hard-earned dollars in your business. Let us help you understand and evaluate your credit card processing fees for free, and see if you can save money. To schedule your free evaluation, call or email us using the links below.