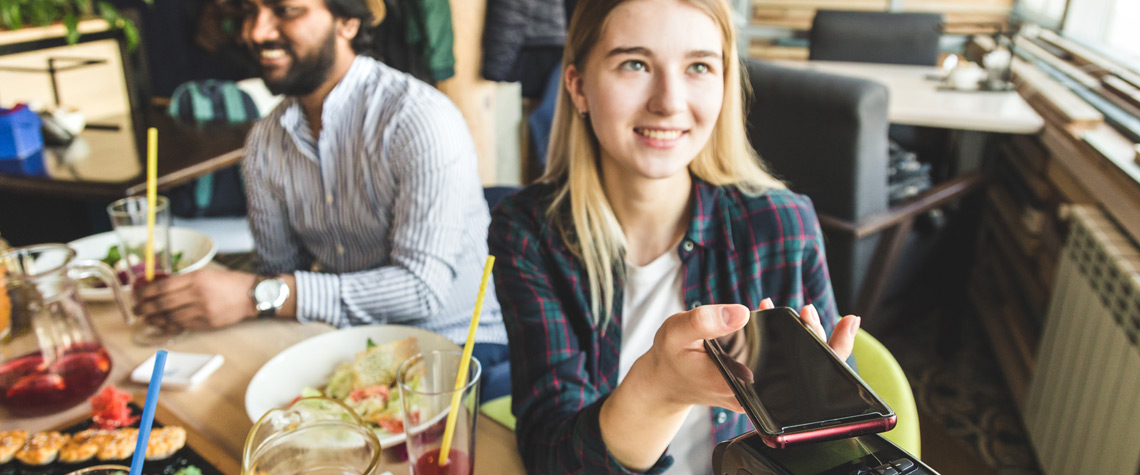 Using your ENB Debit MasterCard® just got simpler.
Add an ENB Debit MasterCard® to your digital wallet to pay for items quickly, safely, and securely
Whether you're filling up your gas tank or at your favorite store, you don't have to reach into your wallet every time you make a purchase. With a digital wallet, you can quickly pay with your phone and be on your way.
Digital wallet is a convenient, efficient, and secure method of virtual payment for consumers and businesses alike. By adding your ENB Debit MasterCard® to one of the popular digital wallets, you can complete simple, fast, and safe no-touch payments when you're at the check-out counter.
It's as Simple as 1, 2, 3!

1. Choose a digital wallet (Apple Pay, Google Pay, or Samsung Pay)
2. Add it to your mobile device
3. Add your ENB Debit MasterCard® to your digital wallet and mark it as the default card
(See How-to Videos below)

Now you're ready to start using your digital wallet to pay for items quickly, safely, and securely.

Available for: