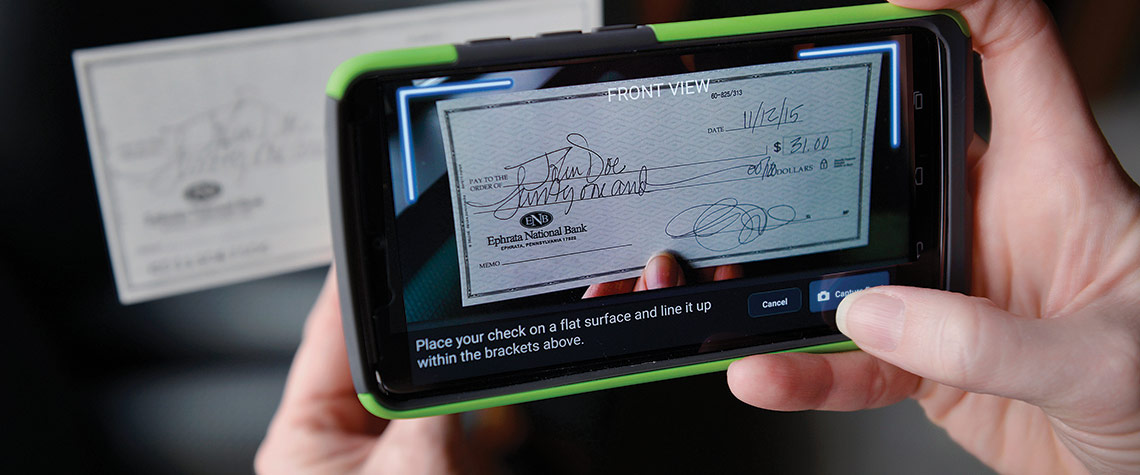 Mobile Deposit
With the ENB's Deposit On The Go feature on our mobile banking app, you can now deposit checks with the snap of a pic and press of a button. Banking has never been easier or more convenient.
How to Use Deposit On The Go
To use our mobile deposit feature, all you need is ENB's mobile banking app.
Choose 'Services' from your mobile app menu, then choose 'Mobile Deposit Enrollment'
Accept the terms
Take a photo of your check and hit send. Your check is now deposited into your account!