Many of these ATMs are placed in premium retail locations including Target, Costco Wholesale, Walgreens, CVS pharmacy™, and more*, making it convenient and easy for ENB customers to access cash while out running errands at retailers frequented all the time.
The best part – saving a few bucks every time cash is withdrawn from a fee free ATM. Just look for the Allpoint name and logo on any ATM or use our online ATM locator or the ATM locator option in the Bank on the Go! mobile app.
ENB is excited to expand its ATM network and provide convenient, fee free access to your money.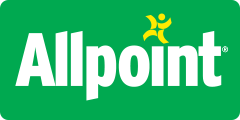 Find Fee-Free ATMs Wherever You Happen to Be
Ready to open an account? You can open an ENB account online or at your local ENB branch.