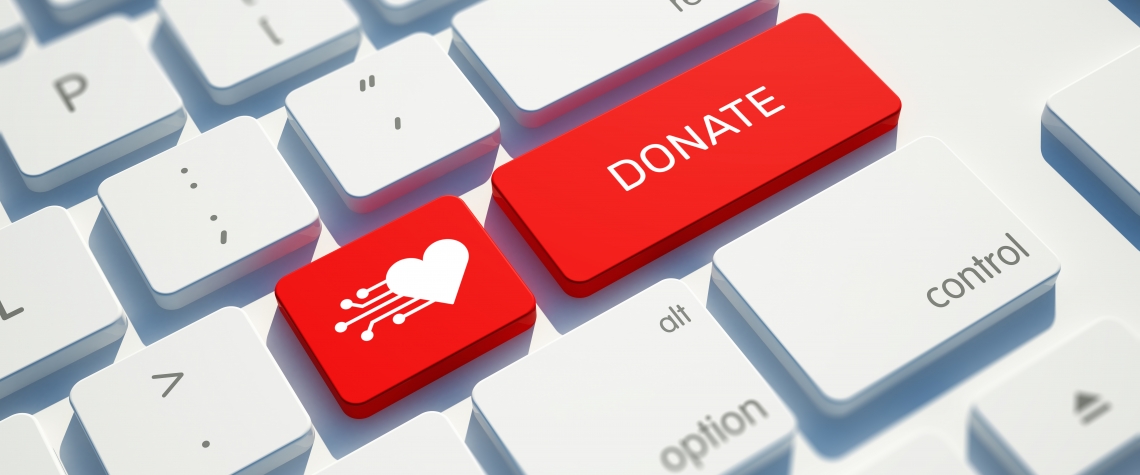 4 Benefits of Accepting Online Credit or Debit Card Donations – For Non-Profits
July 06, 2020
A lack of funds to pay for direct expenses is one of the most significant challenges facing the non-profit sector. But non-profit organizations who provide patrons with an online giving option might have a better chance of achieving their annual giving benchmarks. Reducing the time frame between when a donor commits to giving and when they actually give is crucial to successful fundraising campaigns. When someone signs a donor card without providing the donation, there's always a chance they'll change their mind.
Here are four reasons to consider accepting online credit or debit card donations.
1. It's more affordable than you might think.
Getting set up with the ability to accept online donations usually involves a one-time flat set-up fee. In addition, there are ongoing costs which include a flat monthly fee and interchange fees. To provide some ideas as to what these costs can be, Ephrata National Bank offers a set-up fee that is usually less than $180. The monthly flat fee ranges from $5 to $25, and interchange fees can be 1.9% to 5% of the transaction volume, depending on the card issuer. When costs are annualized, these expenses are relatively low.
2. It allows the non-profit organization to receive payments quickly.
Since the credit or debit card processor is linked directly to the organization's bank account,  donations are deposited into the account after the payment is processed, which improves cash flow. The deposit is equal to the donation minus interchange fees. But with a donor check, you must wait to receive and deposit it before the money is transferred from their bank to the organization's account. To offset the interchange fees associated with online donations, non-profits are asking donors to voluntarily cover the cost and are having some success.
3. It may lead to an increase in annual contributions.
When you make it easy for supporters to give, they might turn into consistent monthly donors. And, donors who give online tend to give more. A 2017 Online Giving Trends study found that monthly online donors made smaller donations averaging $52 a month/$624 a year, but still substantially outpaced the average one-time gift of $128.
4. It simplifies record-keeping for the non-profit organization and the donor.
Offering this additional payment option can help non-profits improve record keeping. Instead of sorting through paper records, they can now run a report to view a list of benefactors, amounts, and dates in order to build a patron database that can be helpful in recognizing donors, as well as soliciting future donations.
The donor's credit card or checking account statement will show who their gift was given to, which also helps with their record keeping.
How to Accept Online Credit or Debit Card Donations
Before getting started, consider the level of service your organization will need based on staffing levels and donor profiles. For example, if you partner with a community bank, like ENB, you'll likely be assigned a relationship manager. This individual is there to help with the program set up, to act as an advocate in resolving payment disputes, and to assist with customer service and payment processing issues.
If your banking partner isn't local or you don't have an assigned relationship manager, it may be hard to resolve service issues quickly. Even with an assigned relationship manager, large companies with more clients assigned to them, may be unable to provide the customer service you deserve.
Improve the financial health of your non-profit by giving supporters the option of making donations using their credit or debit card. Meet your backers where they are 24 hours a day, 7 days a week, 365 days a year with an additional, convenient donation option. Contact us today at (877) 773-6605 to get started.