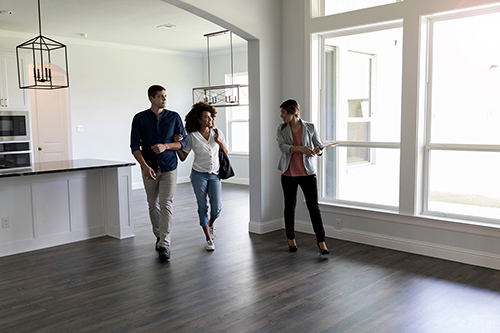 5 Things to Look for in a Real Estate Pro
August 14, 2023
If you want to buy a home, you'll need some help. From finding a home to making an offer and signing a contract, working with a real estate professional can help make your dream a reality.
A real estate professional has training and knowledge in the real estate industry. Also, they have a state-issued license that allows them to act on your behalf. So, how do you find a real estate agent? What kinds of things should you look for when selecting one? Here are five things you need to consider when choosing a real estate professional.
 1. Local Housing Market Knowledge
You want to work with someone who understands the local housing market, the buying and selling trends, and the area's amenities. A real estate professional can tell you about the finer details of a neighborhood you're interested in. Beyond that, they can explain local market data that will help in your purchasing decision and connect you with other professionals, like contractors, who can help you with the house before or after closing.
How can you determine if a real estate professional has local market knowledge? Check out their website to see how involved they are in local groups. Do they host or promote local events or social media groups? This can be a good indicator of their involvement in the community. Review their listing and sales histories over the last year in the local market. Then, ask for an analysis of the market you are interested in and compare it with other analyses.
2. The Right Traits
A home is a big purchase, so you need to work with someone you feel holds some of your values. Before selecting a real estate professional, interview several prospective agents to find one you believe has many values you consider important. Some traits to consider:
Honesty
Hustle
Tenacity
Attention to detail
An engaging personality
Think of hiring a real estate agent as if you were hiring your first employee for your business.
 3. Great Communications Skills
When you hire a real estate agent, you want to find someone who communicates well. You want someone who listens to you, so they can understand what you want in a home. When first meeting with a prospective agent, listen to how they answer your questions. Remember, this person is negotiating on your behalf, so you want someone who has a communication style that would work during tough negotiations. The best way to judge their communication skills is to talk to them in person, over the phone, and through email. By trying different ways to get in touch with them, you also can see how responsive they are. Don't settle for someone that's hard to reach, because you might regret it as the process moves on.
4. Experience and Licenses
States require real estate agents to be licensed, so when you start searching, make sure the ones you want to interview have a valid license. You should also consider how long they have had it. You may find some who have a lot of sales under their belt, but if they haven't been licensed long, that could suggest they don't spend as much time with their clients as you would prefer. Certainly, a less experienced agent may do a great job for you, but you should make sure you're comfortable working with them.          
5. Satisfied Customers
References can have a powerful effect when you need to choose a real estate agent. Your family and friends may have agents they recommend, and you may find some by looking at online reviews. However, keep in mind those reviews may not paint a complete picture. That's why you should also ask any agent you interview for references. Gather as much info from other people as you can to get a good idea of the agent's strengths and weaknesses.
 Final Thoughts
Buying a home is likely one of the biggest investments you will make in your entire life. It's important to make sure you put in the effort upfront to make sure you get the right outcome. Remember, your ENB Mortgage Expert can give you recommendations for agents to check out. Talk to them when you begin the process of buying a home to make things move more smoothly.