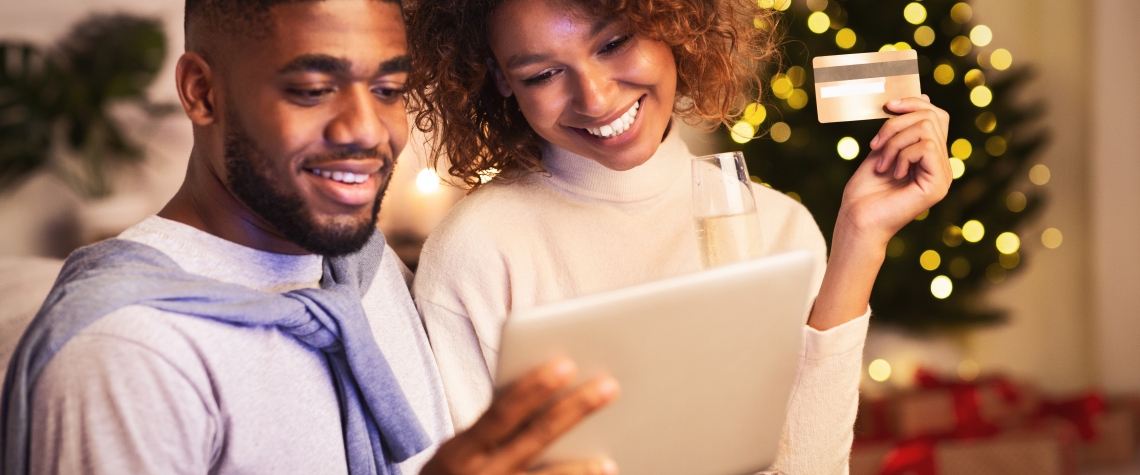 Don't Let the Grinch Steal Christmas
November 26, 2021
Nasty scammers intent on stealing your holiday joy often pose as kindhearted elves. They pretend to be caring individuals who exist to fulfill holiday wishes. In reality, they only want to swipe your credit card, bank account, and other financial data for their own personal gain.
Stay alert to these cold-weather scams — and protect your hard-earned cash.
Charity Scams
Your holiday shopping list may include a donation to a charitable organization on behalf of someone else. But beware of scammers who can intercept these acts of goodwill through copycat websites that mirror those of well-known philanthropic organizations.
Thieves impersonate nonprofits using phony emails and text messages that redirect unsuspecting donors to fake donation portals or web pages. This behavior isn't reserved for those with an internet connection. Many will also call landline and mobile numbers in search of victims.
Delivery Scams
Porch thieves aren't the only ones you need to worry about this season. Scammers send bogus emails that appear to be from well-known shipping and delivery companies like FedEx and UPS. These messages make false claims about pending or missed deliveries and encourage victims to enter their personal information on look-a-like web pages in exchange for the status of a package.
Some bad actors don't require you to enter any data. Instead, they tell you to click a link to view a delivery update. But the only thing you'll receive is a malicious download that scans your computer or device for personal data.
Letters from Santa Scams
The look of wonder on a child's face when they receive a letter from Santa is priceless, but it could come at a substantial cost if you're not careful. Scammers put on a Santa suit to gain access to your child or grandchild's personal information. They explain away odd requests for information by expressing a desire to personalize handwritten letters from the jolly old elf.
Full names, mailing addresses, phone numbers, and partial or full Social Security numbers are all valuable bits of information thieves sell on the dark web or use to open new financial accounts. While some legitimate Santa letter businesses exist, it only takes dealing with one scammer to cause lasting damage. Often, the child or grandchild doesn't discover their identity was stolen until years later when they apply for credit.
Holiday Social Media Scams
Every year, holiday toys, electronic devices, and other coveted items are in high demand and low supply. Many consumers are ready to pay more than the retail price to get their hands on hard-to-find gifts — and scammers know it. Fraudsters advertise these particular items on social media at rock-bottom prices, but fail to send the promised goods.
Protect Yourself From Holiday Scams
You can avoid holiday scams by staying alert and remembering these best practices:
Avoid clicking text or email links that offer to redirect you to a retailer's website. Instead, enter the website's URL directly into your browser.
Use a credit card to donate to charities instead of cash, wire transfer, or gift cards. Generally, credit cards offer greater protections.
Scan online retailers' websites before entering your payment details. Make sure the site includes contact information for customer service. Call the number to confirm the website is legitimate. Watch for poor grammar and incorrect spelling, which can be signs of a fake website.
Check the status of a new online retailer or charity with the Better Business Bureau. You can also search the organization's name plus the word "scam" or "complaints" to see if they already have a less than favorable online reputation.
Change your account passwords at least twice during the holiday season to help reduce the chances of someone accessing your accounts.
Review credit card statements to make sure no one else is shopping with your card.
Enroll in credit card alerts to get notified each time someone uses your card.
Don't assume an unsolicited email that made it past your spam filter is safe. Be wary of those offering huge discounts in the subject line. Delete those that include attachments — without opening them.
You've been scammed – now what?
If you believe a scammer has targeted you, report it to the Internet Crime Complaint Center and your local authorities. If you paid using a debit card or credit card, explain the situation to your financial institution. Many will stop or reverse the charges.
 Mark another item off your shopping list. Give the gift of a scam-free holiday shopping season by sharing this post with someone you love.