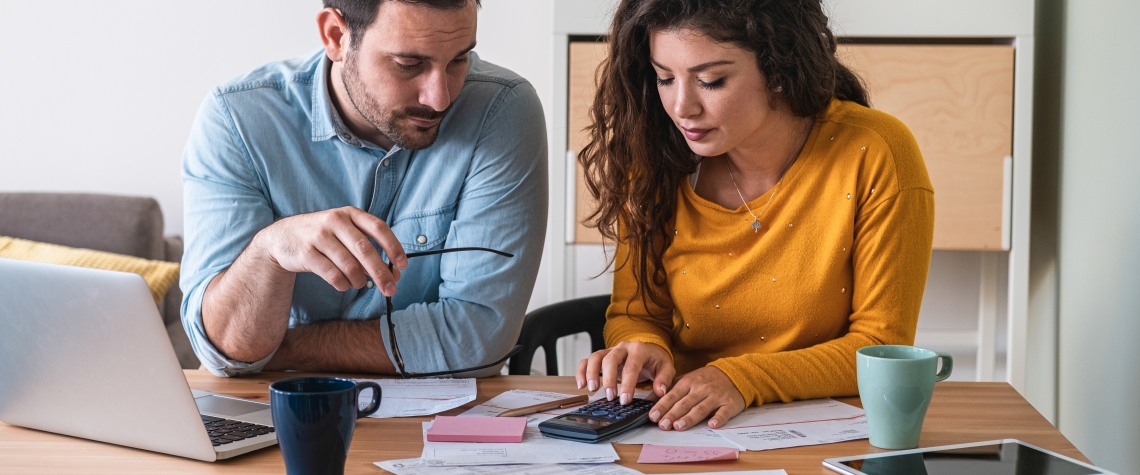 Homeowners Beware: Don't Be Fooled by Mortgage Relief Scams
May 12, 2023
When times are tough, you can count on scammers to take advantage of the situation. Homeowners who are experiencing financial hardship and have fallen behind on their mortgage payments are particularly vulnerable to these crooks.
Fraudsters promise to help homeowners avoid foreclosure, but they just end up causing more harm. In this article, we'll look at some common mortgage relief scams, red flags to watch out for, ways to protect yourself, and resources that can help you.
4 Common Mortgage Relief Scams
While many mortgage relief services are reputable, many individuals may attempt to cheat desperate homeowners out of their money or home by making false promises of financial relief.
Mortgage relief scammers find potential victims by advertising online, on the radio, and in local publications. Often, they'll contact people whose homes appear in foreclosure notices. They also target people from specific religious or ethnic groups, falsely establishing a common faith bond.
Scammers will use lots of tricks to pressure you into paying them. Here are four common mortgage relief scams:
Fraudulent Counseling Services
Individuals operating fraudulent counseling services will try to sound legitimate: They'll say they're housing counselors or lawyers or that they're from the government. They may promise to negotiate with your lender on your behalf but often charge you upfront fees or pocket your mortgage payments for themselves.
If you're behind on your mortgage or having a hard time making payments, it's important to know that free foreclosure counseling is available from HUD-approved housing counselors. If someone tries to make you pay upfront fees or guarantees that they can stop your foreclosure, they're scammers.
Fake Forensic Audits
In this scam, crooks posing as mortgage loan auditors or foreclosure prevention auditors request important documents, such as the title to your home and your mortgage information. They may say it's to determine if your lender complied with the law. As part of the "audit," they offer to review your mortgage agreement and get you a better deal with your lender. These scammers make lots of promises to help you avoid foreclosure, lower the amount you owe, or even cancel your loan. They often charge an upfront fee but never deliver on their promises.
"We Buy Homes" and "Rent-To-Buy" Scams
In these scams, they'll tell you they can get their own financing to save the home from foreclosure IF you sign over the deed to the home. They may offer to let you rent the house or buy it back later. Here's the problem: Once you give up the deed, the scammer gains control of your house. Even if you don't have the deed, you'll still have the mortgage – and you'll still have to pay it.
Crooked Rescue Loan
This is a bait-and-switch scheme in which scammers say they'll help you get a good deal on a "rescue" loan to avoid foreclosure and make your mortgage current. Next, they'll give you a big stack of papers and pressure you to sign without properly reviewing them. That's because buried in the stack is a transfer-of-ownership document that gives them the deed to your home in exchange for a new loan. Once you transfer the deed to scammers, they can sell the home and pocket the cash. They can also evict you and you'll still have to pay back your original mortgage loan.
Red Flags to Watch Out For
If someone offers you mortgage relief help, watch out for these red flags:
Upfront Fees Stay away from companies that want upfront fees for their help – this is illegal.
Unusual Payment Requests Steer clear of any business that requests payment by cashier's check, wire transfer, or gift cards – which are harder to trace.
"Only Talk to Us!" Don't trust so-called foreclosure services that tell you to communicate only with them and not with your lender. Companies that tell you to stop talking with your lender are breaking the law.
Big Promises Don't believe companies that make big promises, like guaranteeing your lender will agree to modify your loan or that your credit score will not change.
Ways to Protect Yourself
Here are some quick tips to help you stay safe from mortgage relief scams.
Keep Paying Your Mortgage Directly Continue making your mortgage payments as directed by your lender or mortgage servicer. Don't send them to anyone else.
Get Specifics in Writing Ask for specifics about the cost and nature of a company's services and get everything in writing.
Don't Sign If You Don't Understand Never sign documents you don't fully understand. A legitimate organization won't pressure you or rush you.
Don't Transfer Your Deed Never transfer your deed to someone else without consulting a trusted attorney or housing counselor.
Do Your Research Be aware that scammers may pose as lawyers, mortgage counselors, or government employees by communicating with official-looking letters, emails, and even phone calls with fake caller ID information.
If you receive unsolicited communications like these, don't respond. You can look up their information online and contact the organization directly. Check the reputations of businesses through the Better Business Bureau® at bbb.org, and look up lawyers using your state bar association's website.
How to Get Real Help
If you're struggling to pay your mortgage, real help is available, but you need to act quickly. Delaying only makes the situation worse.
Contact your lender or mortgage servicer to discuss your options.
Explore government programs, such as makinghomeaffordable.gov, and get no-cost support from an approved housing counselor.
What to Do If You're a Victim of a Mortgage Scam
If you believe you've been the victim of a mortgage relief scam, here's what to do.
File a complaint with the Federal Trade Commission at FTC.gov/complaint.
Report the scam to your state attorney general at naag.org.
If you're having trouble paying your mortgage or you've gotten a foreclosure notice, the best thing to do is to contact your lender immediately. Don't be fooled by scammers trying to take advantage of your situation. Remember these tips and lock them out!