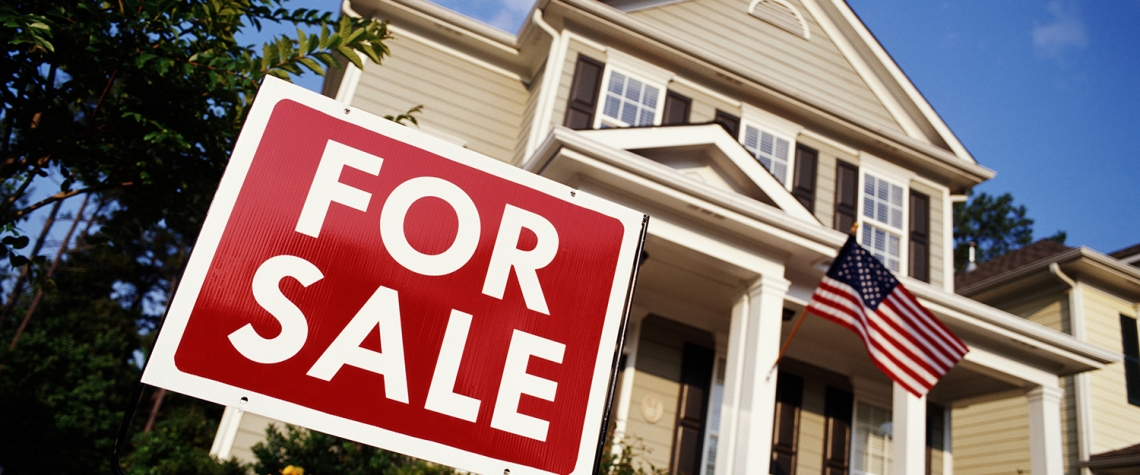 Real Estate Agent or Contractor? How to Decide Whether to Move or Renovate.
August 23, 2022
After living in your home for many years, you probably are looking to make some changes. Many longtime homeowners ask, "Should I renovate my current home or move to a new home?" The answer often revolves around financial, social, and emotional concerns. To help you decide, here are some reasons to renovate and reasons to move.
 Reasons to Renovate
Home renovations are more than great reality TV. Renovations can breathe new life into your home, create additional space for a growing family, or let you indulge in a hobby of home improvement. The right renovations can also improve the overall value of your home and make it a place where you can continue to live for years to come. Here are some additional top reasons to renovate rather than move:
Improve Your Resale Value- The right renovations can make your home more attractive to future buyers if you plan to sell it. Different upgrades yield different returns on investment relative to the expense of the improvement. In general, improving curb appeal, creating an open floor plan, and upgrading a kitchen and bathrooms offer the most resale value.
Age in Place- As we get older, what we need from our homes changes. If you're losing mobility or need a home that's safe and easier to navigate, renovating can help you age in place and stay independent.
Repurpose Your Space- One in five homeowners feels house rich and cash poor. Some are tackling the problem by converting part of their home into a rental property, home office, or workspace for a small business.
One word of warning: Renovations often take more time and cost more than expected. If you renovate intending to stay in your home, make sure you plan to stay for at least five years. Otherwise, you'll be spending a long time paying for a home you aren't living in.
If you decide to renovate, you may want to use the equity you have in your home to pay for the project. A home equity line of credit (HELOC) or a home equity loan use the value you have built up in your home as collateral for funds you can use to pay for renovations. A home equity loan provides you with a set amount of cash upfront. A HELOC offers you a source of funds, similar to a credit card, that you can access as necessary. Fees and terms vary, but typically a home equity loan or HELOC will let you access larger amounts of money with more affordable terms than other financing choices.
Reasons to Move
As time goes by, you may find you need more from your home than could be accomplished by a renovation. Moving can be an exciting new change of pace. Here are other reasons to consider moving rather than renovating:
Satisfy a Personal Need- Sometimes a move is necessary for reasons that go beyond dollars and cents. Maybe your commute has become too long. Perhaps you want a new start after losing a loved one, or your children and grandchildren live too far away for you to visit them as often as you'd like. Whatever the reason, if your home no longer meets your social or emotional needs, there's nothing wrong with relocating.
Find the Right neighborhood Fit- Your neighborhood matters, and sometimes neighborhoods – and neighbors – change in ways that don't appeal to you. Making a move can help you find a neighborhood that fits you better.
Upgrade Your Lifestyle- As your finances improve, you may want a luxury home with more amenities. Renovating can accomplish some of those goals, but if you over-improve your home compared to surrounding properties, it could be harder to recoup your investment when it's time to sell (the most expensive house on the block can have its value decreased by lower-priced homes nearby). If you want more luxury and you can afford it, moving could be the best option.
Downsize to Save- Selling a larger home and purchasing a smaller one makes sense for a number of reasons. You can lower your monthly costs for a mortgage, taxes, insurance, and utilities. Plus, you can exchange a large home that becomes difficult to maintain for one that makes living easier.
Reinvesting in your home, or investing in a new one, can be an exciting opportunity and a valuable financial move. Before you call a contractor or real estate agent, make sure you weigh your options to be sure you're doing what's best for you and your financial future.
If you're someone who is ready to renovate, ENB's HomeLine may be the perfect option for you. By combining the flexibility of a HELOC with the certainty of a home equity term loan, the HomeLine takes the best advantage of your home's equity while providing the security needed when taking out a loan. To get started on your renovation journey or to learn more information, contact us online or give us a call today at (877) 773-6605.