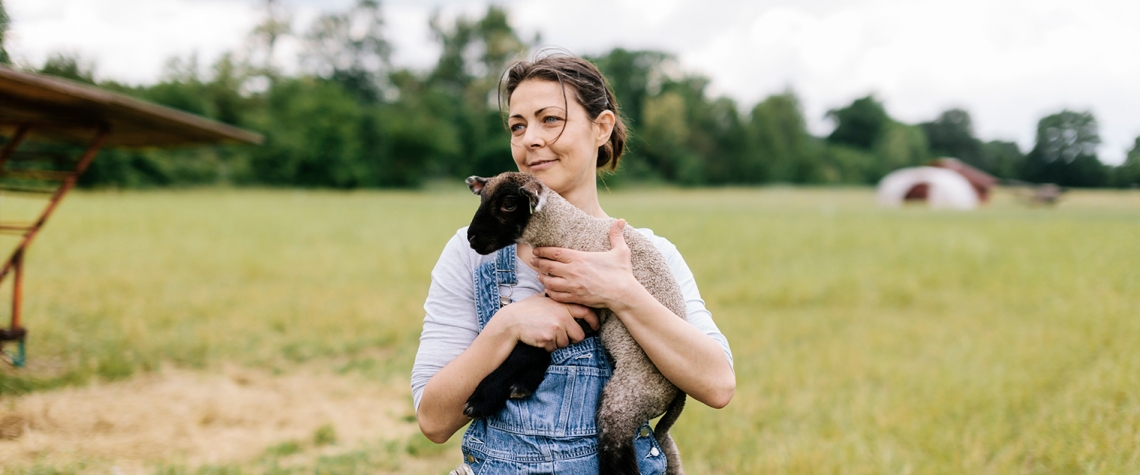 Resilient Businesses Have These 5 Strengths
September 18, 2020
If you've built a business or helped it grow, there's one thing you can take for granted: You're good at your job. It's how you've gotten this far.
But there's something else you should know too. Amid the economic turbulence and uncertainty surrounding COVID-19, your business's success depends on far more than your professional expertise.
Whether you're a service provider, farmer, or manufacturer, how you manage your business finances can be crucial to supporting your business's resilience right now and its growth in the future. Also, sound banking and financial practices can make you more efficient if you're currently working from home or don't work full-time.
Focus on these five fundamentals:
1. Visibility Into Business Finances
Even if you leave your commercial or small-business bookkeeping to someone else, take time to monitor your day-to-day expenses. Regularly log in to your bank's online banking or mobile banking app to review transactions, and do the same for your credit card account. It's a great way to identify wasteful spending.
By carefully reviewing your finances, you can find ways to support your cash flow and reduce monthly expenses. Examples include canceling unused or underused software subscriptions, switching to more affordable vendors or suppliers, consolidating services with one vendor for more competitive pricing, switching to a lower-cost insurance or phone plan (if it's still a good fit), leasing equipment rather than buying it, or hiring an in-house employee as a cost-effective alternative to frequent outsourcing.
2. Spending Control
Where's all your money going? If you use many different payment types to cover various business expenses, or still rely on cash, tracking expenses is no small task. Without a good picture of where your money goes, it's harder to spot wasteful spending or potential fraud.
Choose fast, easy-to-track payment options for business expenses and make sure that you and your authorized employees use them consistently. To better manage spending and cash flow, consider paying your vendors via ACH Payments or Online Bill Payment, and rely on a low-rate or rewards credit card for smaller or one-time expenses.
On a similar note, for your overall banking, make sure you have safeguards in place to help protect against fraud and human error, such as the segregation of duties to increase oversight and accountability. Create separate user logins for each employee authorized to use online banking. Regular account reconciliation and fraud protection tools like Positive Pay can help you identify problems and prevent potentially significant losses.
3. Cash-Flow-Friendly Customer Payments
How do you process customers' payments? An inefficient receivables process can be a drag on your cash flow and create extra hassle for your team. While your industry and business size may influence how you process payments, these tips could help:
If you receive many checks, consider relying on Remote Deposit or ACH Collections to make funds available sooner and avoid extra trips to the bank to deposit checks.
If you don't already, start accepting credit card payments to provide your customers with a safer, easier way to pay. Along with helping payments get to your account faster, research has shown that relying on a credit card processing solution can boost sales. To keep this service affordable, be careful to choose a plan that's a good fit for your business and daily transaction volume.
Having too much money tied up in unpaid invoices is a big problem. If you have customers whose payments are late every month, have a plan to address this. Some businesses offer customers a small cash discount for payments made within 10 days of invoicing.
4. Banking Efficiency
Commercial and small-business banking isn't one-size-fits-all. To ensure you have the right accounts and services for your business, ask these questions:
Do transaction limits leave your business with excessive fees?
Are your business savings easily accessible?
Are you earning a competitive interest rate on idle funds?
How much time do you spend on banking-related tasks each day?
Your banking should support the liquidity your business needs to manage day-to-day expenses and tackle new opportunities. Depending on the size of your business and complexity of its finances, the right combination of accounts and cash management services can help simplify banking tasks. For example, a sophisticated bank can offer your business a variety of sweep account solutions to automate your banking and support a wide array of objectives, such as paying down debt, increasing interest income, and streamlining disbursements.
5. Ongoing Investment
In a challenging economy, it's natural for a business to cut non-business-critical spending and put long-term business planning on pause. But, as we've learned from past downturns, businesses that continue to think long-term, while managing short-term challenges, can emerge even stronger.
Pursuing a practical growth strategy now could help your business thrive down the road. Whether investing in new equipment or technology, marketing efforts, or personnel, carefully consider your potential ROI with each new expense, the amount of time it will take to realize this return, and whether your current financial position and access to financing can support the investment.
Also, if business is currently slower for you and your team, now may be a great opportunity to develop new business processes or optimize those you have, so you'll be ready to hit the ground running when business picks up.
The Right Bank for Right Now
During times of uncertainty, having a dependable banking partner couldn't be more important. Trusted locally since 1881, Ephrata National Bank is here for you with solutions tailored to your business needs. Offering everything from simple business checking accounts to sophisticated cash management tools, we'll give your business banking a solid foundation and provide expert personal service at every stage of your growth.