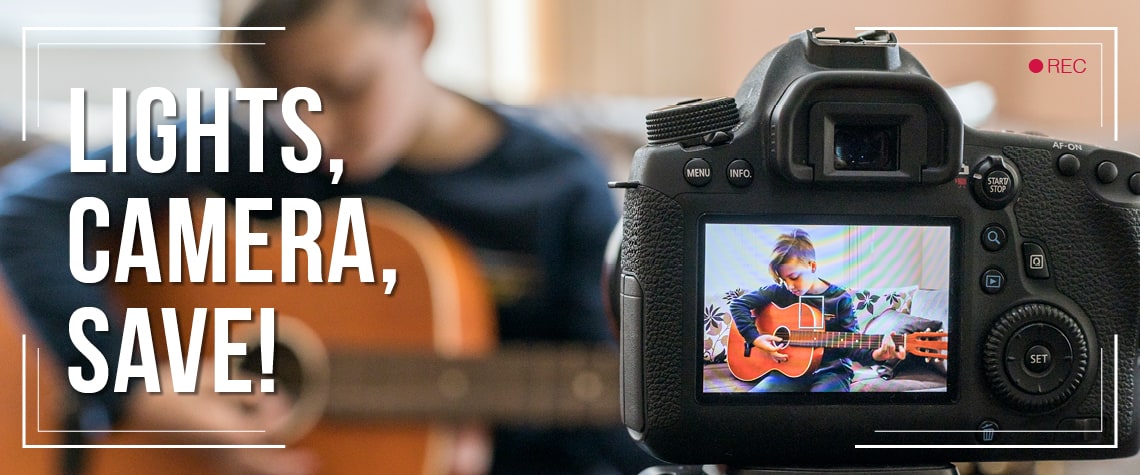 Video Contest for Teens
Got a $5,000 Idea Just Waiting to Get Out?
Spending money wisely, so you can save more of it for what matters, is one of life's most important lessons – and one that we want to reward more young people in our community for learning. That's why Ephrata National Bank participates in the American Bankers Association Foundation's Lights, Camera, Save! video contest for teens.
---
FAQs
Q: What is this contest about?
A: Lights, Camera, Save! encourages teens to tap into their money smarts and their creativity all at once. How? By giving them an opportunity to create a short video that will connect with their peers and teach them the importance of saving money. Ephrata National Bank participates in this contest because we know that people aren't born with responsible money habits. They have to learn them – and the sooner, the better.
Q: How do I participate?
A: If you're between the ages of 13 and 18 and interested in showing the world your creativity and your financial know-how, you've come to the right place. All you have to do is:
Visit an ENB branch and ask for a student submission packet or print one out.
Create a 30-second video that will get your peers excited about sound money management.
Submit your video to Ephrata National Bank by March 31, 2022.
We encourage you to read the official contest rules and check out winning videos from previous years to help you brainstorm your own ideas.
Q: How do I submit my entry?
A: Once your video is complete, simply fill out your student submission packet form and bring it to an ENB branch.
Q: What do I win?
A: ENB will award $500 to our first-place winner. Plus, if you are our first-place winner, you will move on to the national round, where you will compete against teens across the country and have the opportunity to win $5,000 for first place, $3,000 for second place, or $1,000 for third place. That's sure to put a big dent in your savings goal!
Winning videos will become part of a national campaign to make sound money management relevant to teens.