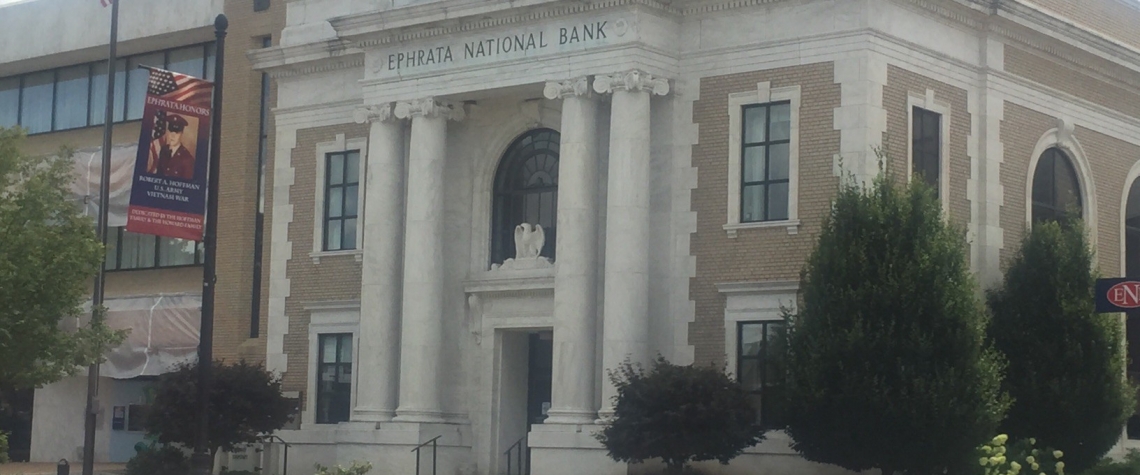 Ephrata Main Street Branch Office
Established in 1925Kelly Good, Community Banking Manager
The Ephrata National Bank Main Street office has been part of the Ephrata community since 1925. Our location in the heart of the borough gives us front row seats to the exciting blend of small town living and bustling community events.
Over the years, we've been part of time-honored traditions like the Ephrata Fair and annual community Christmas Celebration. We're also proud to support the Ephrata Library, Ephrata Fire Company, and the Ephrata Rec Center.
We believe in our community, and we believe in purple and gold. Go Mountaineers!
Day
Lobby Hours
Lobby Hours:
9:00 AM - 4:00 PM
Lobby Hours:
9:00 AM - 6:00 PM