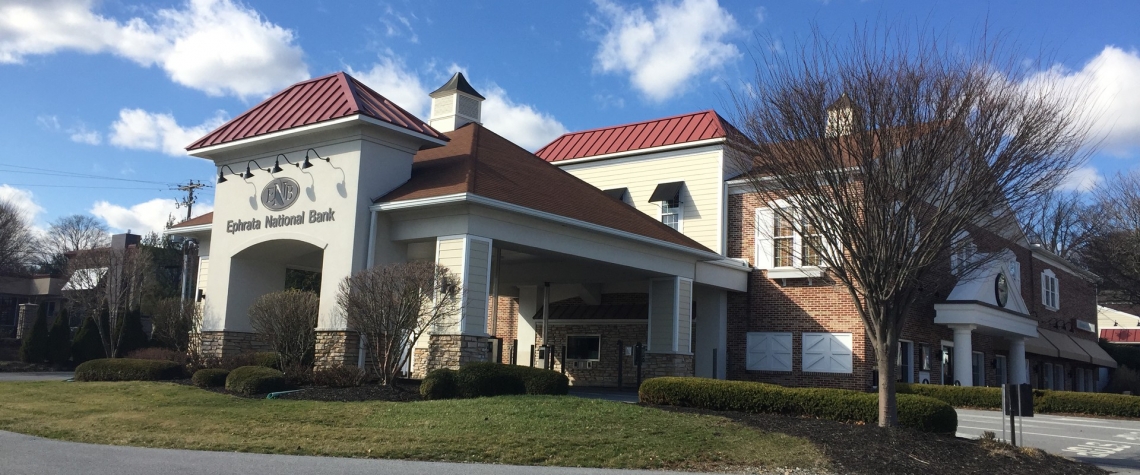 Leola Branch Office
Established in 2013
The Ephrata National Bank Leola office is proud to be part of this wonderful town steeped in Amish and Mennonite history. Our branch stands alongside the restaurants, inns, groceries and homespun businesses and communities in this area. Located next door to Funck's in the Shoppes at The Meadowbrook, we're proud to serve the residents of this area, and proud to be one of the many businesses helping to make Leola a great place to live.
ENB believes education provides the foundation for prosperous communities, so we proudly support the Conestoga Valley Education Foundation and Lancaster County Christian School.
We've also provided financial education for entrepreneurs through the Lancaster-Lebanon Chapter of SCORE.
Stop by and feel the ENB Difference when you walk into our branch and are warmly greeted by people who care about the area – and you!
Day
Lobby Hours
Drive-Up Hours
Lobby Hours:
9:00 AM - 4:00 PM
Drive-Up Hours:
8:00 AM - 4:00 PM
Lobby Hours:
9:00 AM - 6:00 PM
Drive-Up Hours:
8:00 AM - 6:00 PM
Lobby Hours:
9:00 AM - 12:00 PM
Drive-Up Hours:
8:00 AM - 12:00 PM