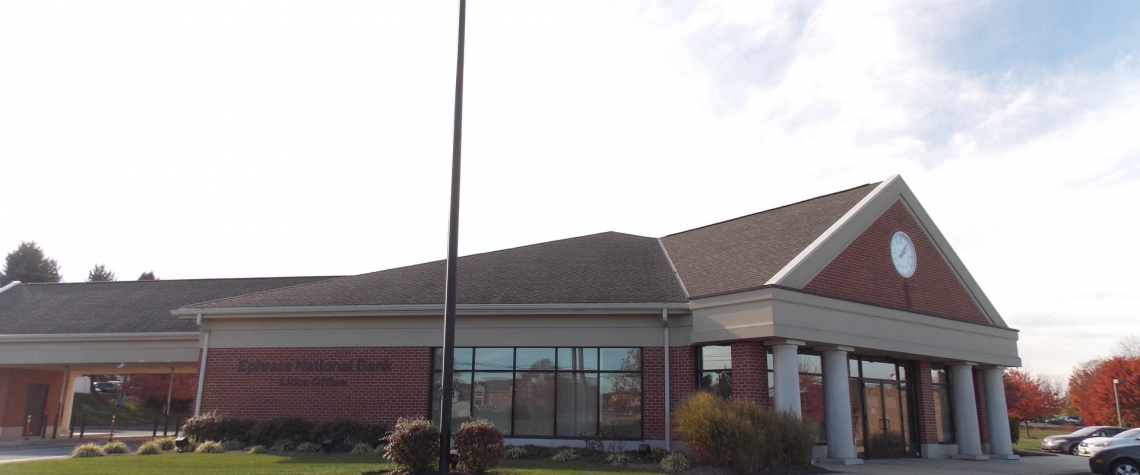 Lititz / Manheim Twp. Branch Office
Established in 2002Valerie Wagner, Community Banking Manager
The Ephrata National Bank Lititz / Manheim Twp. office is thrilled to be part of the Coolest Small Town in America. Located along Route 501, our neighbors include the Lancaster Airport, Manheim Twp. Community Park, and Brethren Village.
We participate in many exciting community events like the Lititz Fourth of July celebration – a town-wide event held every year since 1813. We proudly support the Lititz Women's Club's towel kit collection, Lititz Rotary Golf Outing, and the Lititz Lion Club Fire and Ice Festival.
Since we're centrally located to 2 great communities – Lititz and Manheim Township – we cheer loudly for both the Warriors and the Blue Streaks!
Day
Lobby Hours
Drive-Up Hours
Lobby Hours:
9:00 AM - 4:00 PM
Drive-Up Hours:
8:00 AM - 5:00 PM
Lobby Hours:
9:00 AM - 5:00 PM
Drive-Up Hours:
8:00 AM - 5:00 PM
Lobby Hours:
9:00 AM - 6:00 PM
Drive-Up Hours:
8:00 AM - 6:00 PM
Lobby Hours:
9:00 AM - 12:00 PM
Drive-Up Hours:
8:00 AM - 12:00 PM