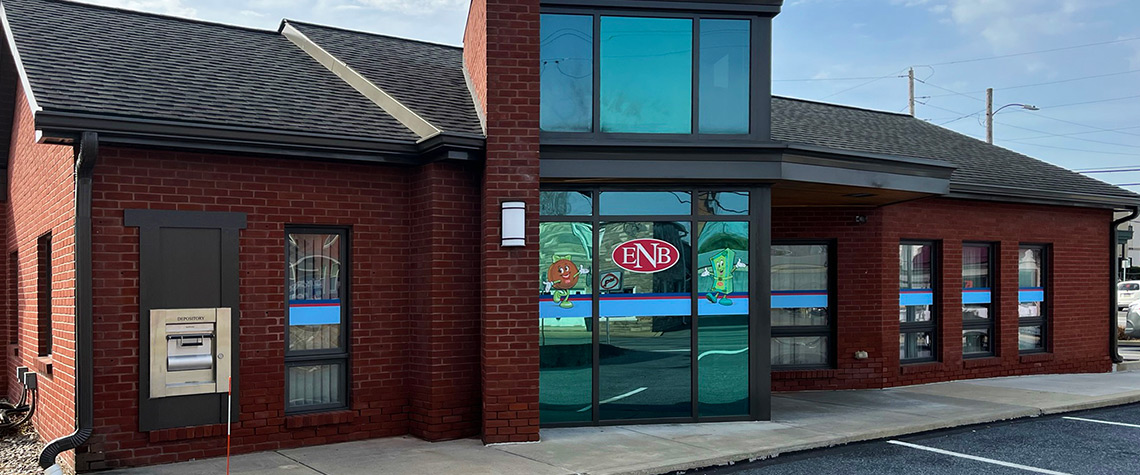 Quarryville Branch Office
Established in 2022Belinda Woerth, Community Banking Manager
Ephrata National Bank (ENB) Quarryville Branch is located in the heart of the borough at 101 East State Street. This full-service office with a friendly, knowledgeable team is ready to help Quarryville families and businesses with their banking, lending, and financial wellbeing.
ENB is an independent community bank that's proudly served Lancaster County and the surrounding areas since 1881. We live in the communities we work in and we're proud of the financial opportunities and educational resources we provide to our neighbors. We're down to earth, just like you, but we'll go above and beyond to support your financial goals.
At ENB, we not only want our customers to feel the difference, we also want to make a difference. This is why ENB team members give their time and talents to local organizations doing great work in our communities. We look forward to creating lasting relationships with the people and businesses in this warm and welcoming community.
Day
Lobby Hours
Drive-Up Hours
Lobby Hours:
8:00 AM - 4:00 PM
Drive-Up Hours:
8:00 AM - 4:00 PM
Lobby Hours:
8:00 AM - 6:00 PM
Drive-Up Hours:
8:00 AM - 6:00 PM
Lobby Hours:
8:00 AM - 12:00 PM
Drive-Up Hours:
8:00 AM - 12:00 PM
101 East State Street
Quarryville, PA 17566
ATM Available
Get Directions