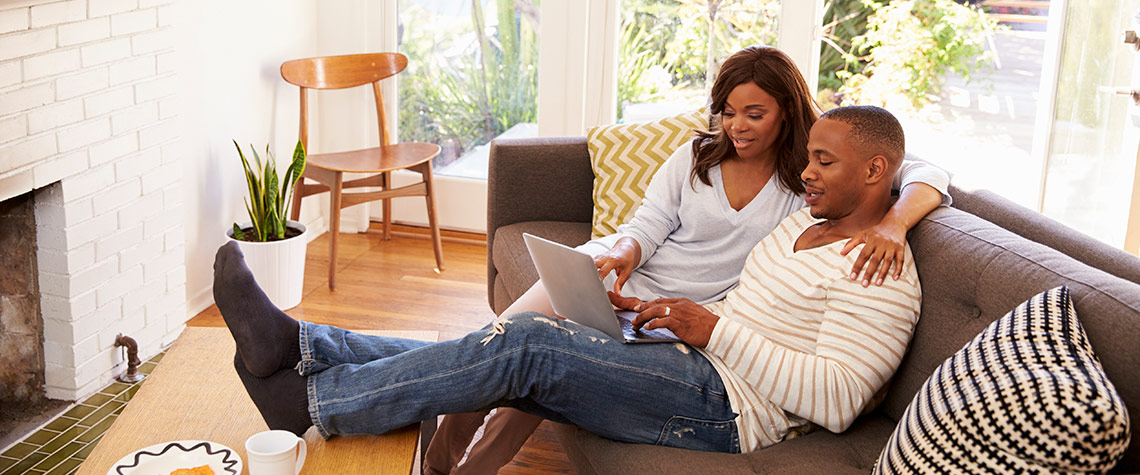 Mortgage FAQs
When buying, building, or refinancing your home, it's only natural to have questions. ENB is here to be your biggest supporter with answers to questions you are likely to have as you go through the home buying process.
Q: Does ENB Mortgage charge an application fee?
A: ENB does not charge an application fee. We do, however, collect the fee for the appraisal at the time of application. This fee will depend on the type of loan you're applying for.
Q: Can I apply at any ENB branch?
A: Yes, a Mortgage Expert is happy to meet with you at any ENB branch office. You can also apply online.
Q: How much mortgage can I afford to borrow?
A: It depends. Your income, credit history, the size of your down payment, and your employment and residence history all factor into how much you can borrow. There are circumstances where it's possible that the amount you can borrow may exceed the amount you can comfortably afford — so it pays to borrow cautiously. ENB Mortgage offers pre-approvals at no charge.
Q: How can I establish credit?
A: It's best to start small and build a good credit history by making loan payments on time. ENB offers a secured credit card, which is geared toward helping customers build credit.
Q: What types of mortgages does ENB offer?
A: We offer a wide variety of products, including conventional, adjustable rate, construction, Rural Housing, FHA, and VA loans. We also offer a number of non-conforming mortgages which are loan programs that focus on unique needs in the local real estate market which may fall outside of nationwide agency guidelines.
Q: Do I need to escrow for taxes & insurance?
A: It depends on the amount of your mortgage loan relative to the value of the home you are purchasing. If your loan amount is less than 80% of the home's value, you do not have to escrow for these items. However, there's typically a fee if you choose not to escrow. Also, new federal laws mandate that when flood insurance is required for a property, it must be escrowed.
Q: Can I get a loan if I don't have a credit score but pay my bills on time?
A: If you have sufficient assets, ENB has loan programs available for customers who don't have traditional credit.
Q: What are mortgage points?
A: A point is equal to 1% of your mortgage amount (i.e. $1,000 for every $100,000). You're essentially paying some interest up front in exchange for a lower interest rate over the life of your loan. The general rule is that the longer you plan to own the home, the more you could benefit from paying points because you would realize more interest savings over the life of the loan.
Q: When can I lock in my interest rate?
A: You can lock in your interest rate at the time of application, but it's not required. However, you must lock your interest rate in no later than 14 days prior to your scheduled settlement. It's important to be aware that rate-lock periods are limited for a specific time period. When locking your interest rate, be sure to select a lock period that's long enough to get you to your settlement date. ENB Mortgage offers rate-lock periods as short as 30 days and as long as 12 months.
Q: Will ENB Mortgage service my mortgage or sell it to someone else?
A: ENB Mortgage keeps some conventional mortgages and sells others. The majority of sold mortgage loans continue to be serviced by us, so you'll typically make your payments directly to ENB. We also offer a convenient automatic payment option where payments can be debited directly from your checking or savings account. We do not service mortgages we offer in partnership with government entities such as FHA, VA, or USDA.
Q: I want to refinance my current mortgage but am concerned about being able to pay the closing costs. What are my options?
A: As long as you have enough equity in your property, we can include closing costs in the loan. We also offer options where ENB Mortgage will pay a portion of the closing costs.
Q: Do you have any pre-payment penalties?
A: No. We do not have any penalty if you pay your mortgage off early.
Related Insights
Everything You Need to Know About a Construction Loan
Read more >
Submitting a Mortgage Application Soon? Gather These Documents Now
Read more >