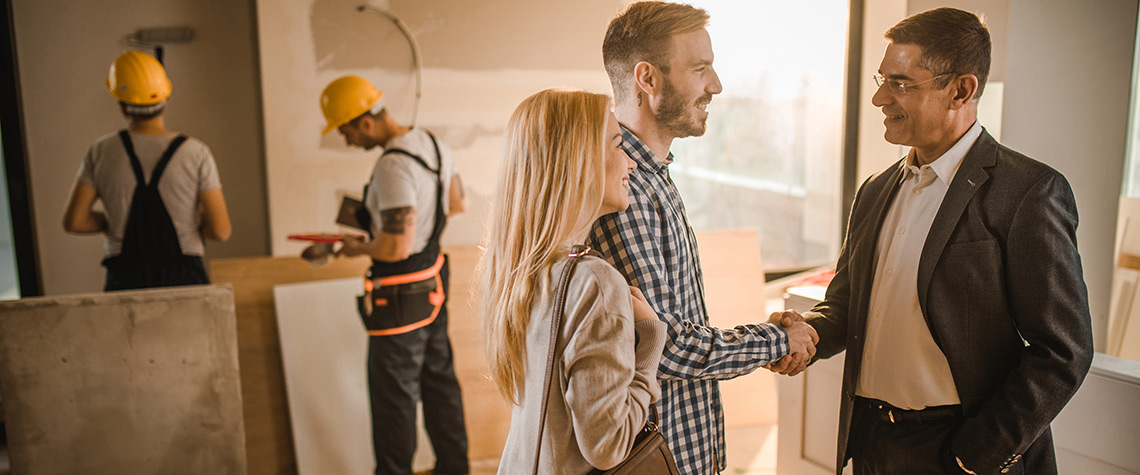 Construction Renovation Loan
Whether you're looking to renovate your current home or purchase a fixer-upper, ENB can help. Our Construction Renovation Loan works the same as our standard Construction-To-Permanent Mortgage with the same features and benefits. But, instead of starting with an empty lot, there will be an existing house to which additions and/or upgrades will be made. The home is appraised based on the planned improvements.
Payment Protection Program – locks in today's low rates so you don't have to worry about your payment going up while your home is being renovated
Float Down Option (available on select products) – if rates go lower, you may request the current, lower rate when your home is ready to move into
Down payment options as low as 5%
Options without mortgage insurance available
Direct Disbursement option provides fast payment to contractors
Flexible draw schedules accommodate a variety of projects
Convenient Online Draw Requests
Available on owner-occupied, second homes for loans up to $3 million
Available on 1-unit investment properties for loans up to $1 million
Related Insights
Financing Options for Additions and Major Home Renovations
Read more >
Home Improvements- Where Should you Spend your Money?
Read more >
Understanding the Basics of a Construction Loan
Read more >