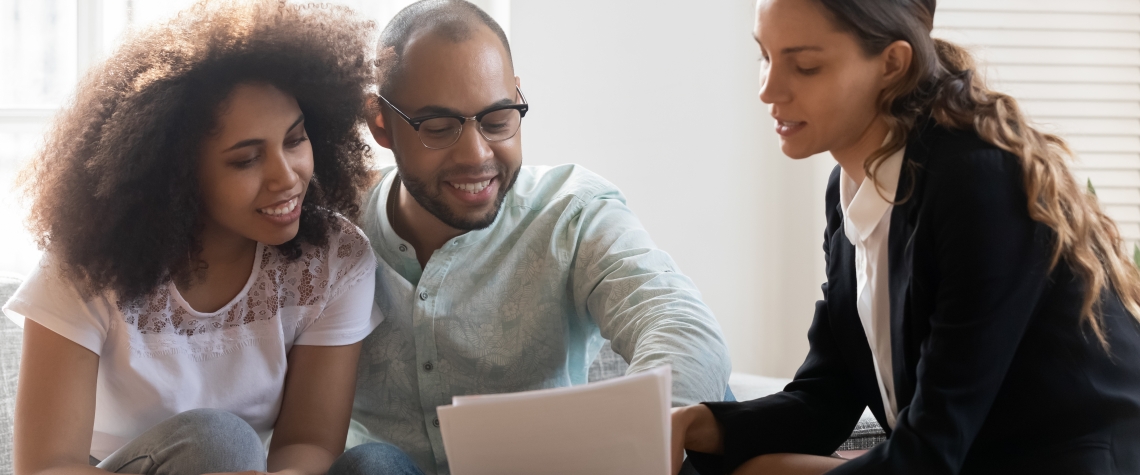 3 Things You Should Know About Escrow Accounts
May 13, 2021
Among the many new terms you'll learn when buying your first home, "escrow" is apt to be one of the most challenging to understand. This is often due to the fact that escrow functions differently depending on where you are in the home buying process. Here are three things you need to know about escrow accounts as you prepare for homeownership.
1. An escrow account protects you, the buyer, if you don't close on the home.
When you place an offer on the property, be prepared to make an earnest money deposit of 1%-3% of the sales price into an escrow account. In exchange for accepting the deposit, the seller takes the home off the market. A third party, usually the real estate broker listing the home, holds the funds in a separate bank account until the sale is complete. The earnest money remains untouched pending the outcome of a property inspection, mortgage loan approval, or other negotiations between the buyer and seller. The deposit is subtracted from the amount due at closing.
If you and the seller cannot agree on inspection repairs or other contingencies, you can typically walk away from the deal with your earnest money deposit, as long as your real estate agent added the appropriate protection clause(s). You may be required to pay a small cancellation fee, but it's a small price to pay compared to the entire cost of buying a home you're not happy with.
2. Your mortgage lender will help you set up a new escrow account after you close on the home.
After you've signed the closing documents for your new home, you'll receive your own escrow account for payment of annual non-mortgage expenses, including property taxes, homeowners insurance, and mortgage insurance (if such insurance is required). Mortgage lenders typically deposit part of your monthly mortgage payment into your escrow account and pay these annual expenses on your behalf. The remainder of your monthly mortgage payment (principal and interest) is applied to your loan balance.
3. You will likely need an escrow account if you have a mortgage loan.
While it's possible to opt out of having an escrow account, doing so may not be worth the hassle. If your lender offers this option, you must meet certain requirements, which often include a minimum number of on-time mortgage payments along with annual documentation showing you've paid the insurance and taxes by their due dates.
Most customers find allowing your lender to collect pro-rated property taxes and insurance payments each month is more convenient than having to pay a large bill once or twice a year. And, when your lender holds the escrow account, and you make your mortgage payments as agreed, you can rest easy knowing these expenses will be paid in full and on time.
Let ENB help you navigate the mortgage loan process. We offer simple and straightforward loan options for first-time homebuyers ready to make their dreams of homeownership a reality.
Learn about programs designed for low-to-moderate income borrowers, like the GreatStart HomeLoan™ program or First Front Door, our generous down payment assistance program. Find out if you qualify for these or one of our other low-rate home loans by speaking with a friendly ENB mortgage representative. Call us at (877) 773-6605 today!