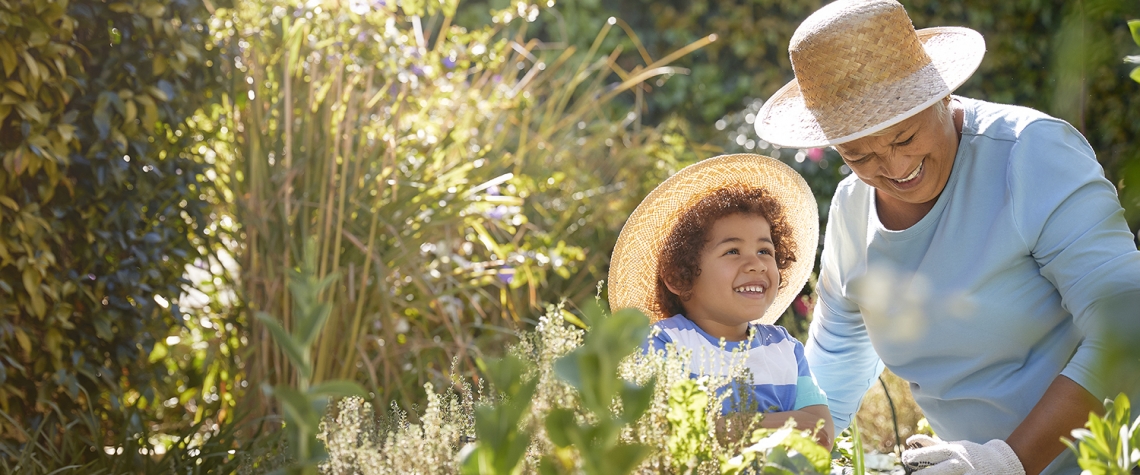 5 Backyard Renovation Projects That Increase Home Values
April 26, 2021
Warmer temperatures have arrived, along with the desire to enjoy the outdoors. While a drive to the beach or lake might be on your summer travel list, you don't have to go that far to relax in the sun this season. Backyard renovation projects could shine a light on your living space in ways you didn't think were possible. A redesign might also increase the value of your home.
There are plenty of design ideas out there, but figuring out which ones are worth your time and money can be challenging.
Consider tackling one of the projects identified in the Remodeling Impact Report, co-sponsored by the National Association of Landscape Professionals (NALP) and the National Association of Realtors® (NAR). NALP estimated the cost for completing each project, while NAR estimated how much of that cost homeowners could expect to recover at the time of sale.
Here are 5 backyard renovations to consider:
New Wood Deck
You don't have to lay out at the beach to up your Vitamin D levels. Bask in the sun without leaving home. Add a new cedar deck to your backyard space, and you could see those increased health benefits along with an increase in your home's equity. This deck project, which includes railing and stairs, should be finished with a clear deck sealer.
Project Size: 14′ x 18′
Cost Estimate: $10,000
Estimated Cost Recovery: $8,000
Homeowners who add a new cedar deck can expect to recoup 80 % of the cost.
Fire Feature
Think "fun in the sun," and images of playing water sports, like Marco Polo and volleyball, with friends and family often come to mind. While most backyard swimming pools aren't designed for all-season usage, an outdoor fire pit can be used any time of year. A fire feature can provide ambiance during the summer, warmth during cooler months, and s'mores all year round.
Project Description: Installation of natural stone kits, gas burner with a 10-foot diameter flagstone patio
Cost Estimate: $6,000
Estimated Cost Recovery: $4,000
Homeowners who add a fire feature can expect to recoup 67 % of the cost.
Landscape Maintenance
A perfectly manicured backyard might be ideal, but it's unnecessary if your goal is to simply enjoy nature's beauty and increase your home's value. Regular maintenance is all you need to do to experience the benefits of a 100% return on investment. A well-kept yard can also increase your sense of enjoyment and appreciation of your home.
Project Description: Annual mulch application; regular lawn care, including mowing and fertilizer; pruning of shrubs; and planting of approximately 60 perennials or annuals
Cost Estimate: $3,000 (standard lawn care services)
Estimated Cost Recovery: $3,000
Homeowners who take proper care of their landscape can expect to recoup 100% of the cost.
Tree Care
Trees can provide vibrant color to your backyard, along with shade and privacy. Overgrown branches, brown or brittle bark, and signs of root damage not only make your backyard uninviting, but such trees could cause damage to your property.
Project Description: At least three applications of tree fertilizer; regular spraying, trimming, and pruning; professional tree removal (one 30-foot tree)
Cost Estimate: $2,000
Estimated Cost Recovery: $2,000
Homeowners who take proper care of their trees can expect to recoup 100% of the cost.
Outdoor Kitchen
Expand your living space with a second kitchen in your backyard. Whether you need a change of scenery to help inspire new culinary ideas, or you prefer to keep food and entertainment in one space, an outdoor kitchen might be worth adding to your project list.
Project Description: Install one inset grill with stainless steel drawers, an ice chest, sink, and a 60-square-foot concrete countertop made from veneered masonry stone
Cost Estimate: $14,000
Estimated Cost Recovery: $10,000
Homeowners who add an outdoor kitchen can expect to recoup 71% of the cost.
This feature is so popular that you could expect even greater returns depending on the home's location. Zillow reports that outdoor kitchens could help sell your home for nearly 30% more than expected.
Homeowners can create a beautiful backyard and increase the equity in their homes by focusing on renovations with the highest return on investment. Pay for the upgrades to your outdoor living space with ENB's HomeLine. Borrow what you need, up to the credit limit. Make interest-only payments during the draw period. Contact ENB at (877)773-6605 to learn more or apply online now.