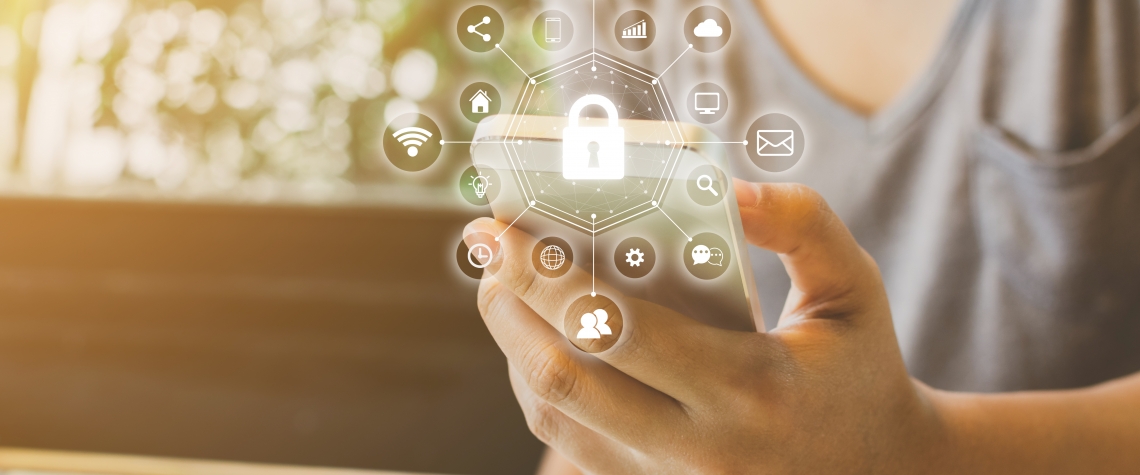 5 Steps You Can Take to Protect Your Financial Data
August 26, 2021
Protecting your financial data from theft can seem like an uphill battle. It's easy to feel helpless when you hear stories of growing fraud schemes and scams. It's scary to think that your debit card, credit card, and banking information could be stolen and sold on the black market or used to pay for someone else's shopping spree. While keeping your data safe takes effort, it isn't as difficult as it seems.
Here are five steps you can take to keep your personal information out of the hands of thieves.
Create Complex Passwords
Avoid using simple names or words that are easy to guess. Common first names or pet names are easy for thieves to figure out. Instead, an example would be to combine the first three letters of one name with the last three letters of another. Include a few characters and numbers in between to create a complex password. Don't forget to change your passwords at least every 3 months.
Ignore Certain Email and Text Message Requests
Scammers will send emails and text messages that appear to be from well-known companies to steal your account login, password, or other private information. Some will ask for this information directly while others will ask you to click on a link. Don't do it! One click could download malicious software which will scan your device for personal data.
Unless you were expecting the communication, delete it. If you're unsure, contact the company or financial institution using the information on their official website. Confirm the request for information and report any fake requests for private information.
Shred Your Statements
While scammers spend much of their time creating schemes to access your online data, they haven't abandoned your trash as a source of valuable information. Credit card bills and bank statements contain confidential information that thieves can use to access your accounts or steal your identity.
Purchase an inexpensive shredder. Before placing your paper bills and statements in the recycle bin, toss them in the shredder. This will make it difficult for dumpster divers to piece together your private data.
Shop on Visibly Secure Websites
Snagging a deep discount while shopping online could be costly. Entering your credit or debit card details on a website that doesn't encrypt your information could leave you vulnerable to thieves waiting to steal your data. Scammers will also create look-a-like websites to convince you that you're shopping at your trusted retailer. But unless the web address starts with "https", you risk exposing your data to a hacker. That "s" on the end is a sign that your data is encrypted and secured.
Ensure a closed padlock appears to the left of the web address. This is another way to confirm you are on a secure website. Clicking on the padlock will reveal SSL (Secure Sockets Layer) certificate information that confirms the website is associated with the real company.
Use Security Codes
Prevent access to your accounts from unknown devices by using two-factor authentication. If someone has your username and password, they can get access to your account. But, if you're using two-factor authentication, they can't complete the login without the security code. This unique number is sent via text or automated phone call to the number the financial institution has on file for the account. Contact your financial institution for details on setting up two-factor authentication for your accounts.
Applying these tips could prevent the theft of your financial data. While nothing is 100% guaranteed, you can make yourself less of a target for prying eyes.
If you believe someone is trying to access your ENB account without your permission, contact us immediately at (877) 773-6605. Generally, the earlier you report suspicious activity, the easier it will be to resolve.