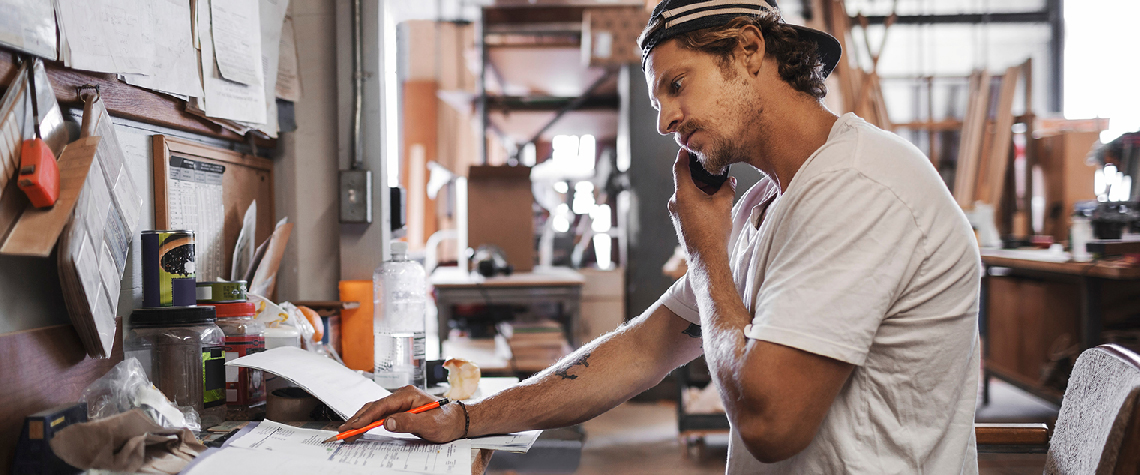 5 Ways to Build a Healthier Supply Chain
September 18, 2020
Sometimes, staying highly efficient can come at a price.
That's one of the hard lessons that businesses learned during the early days of the COVID-19 pandemic, when many extra-efficient supply chains temporarily seized up as a result of reduced manufacturing activity, changing consumer demand, and distribution and transportation delays.
Global supply chains are more complex than ever, and they're designed for efficiency. But without some built-in flexibility, an interruption at any stage of the supply chain can impact a business's ability to source essential goods and materials.
If your business depends on suppliers, your efforts to boost efficiency and cost savings should be balanced by a robust risk management plan.
Risks & Consequences
Here in Pennsylvania and throughout the world, COVID-19 caused major supply chain headaches for businesses of all sizes. But a public health emergency like this is just one example of the risks that supply chains face. Other risks include:
Unpredictable product demand
Interruptions in the flow of goods or raw materials (such as due to a natural disaster)
National or international factors including economic or political conditions, labor shortages, and exchange rate fluctuation
Supplier-related issues such as financial problems, mismanagement, or lack of regulatory compliance
The consequences of a supply chain disruption can be significant. These can include stalled productivity that cuts into your profits and cash reserves, reduced product or service quality, potential fines for noncompliance with regulations, and harm to your business's reputation or damage to your business relationships.
While no business can prepare for every contingency, you still need to have a plan in place to limit your risk exposure. Follow these strategies to help your business manage supply chain risk and adapt to changing conditions.
1. Complete a Risk Analysis & Set Priorities
Examine all your suppliers to ensure they'll be able to meet your business's needs over time. Whether it's a longtime partner or prospective supplier, measure its capabilities against your current (and potential) needs. Consider the supplier's resources (including staff, equipment, and storage), financial position, the political stability of its country, its commitment to quality and regulatory standards, and its own key suppliers.
It's often a good idea to seek the opinions of other business customers that work with a supplier to ensure it has a track record of dependability.
Consider supply chain risks and assess their potential impact on your operations, finances, and reputation. Determine which risks are the highest priority and take steps to mitigate them. Periodically reevaluate your supplier network and make adjustments when needed.
2. Diversify Your Supplier Base
Are you especially dependent on a single supplier? It could be time to look for a plan B (and maybe a plan C).
When you rely entirely on one source, any work stoppage, shipping delay, or price hike will immediately cut into your own profits and productivity. Experts advise building relationships with alternative suppliers and diversifying your supplier network geographically, which reduces the likelihood that all your suppliers and shipping routes will be impacted by a single event.
With that said, it's important to weigh the immediate benefits of having fewer suppliers – such as bulk discounts or a more streamlined process – against the long-term dependability of having additional supplier relationships.
3. Communicate & Collaborate
Today's highly integrated supply chains are as much about information as they are about materials and products. Building trusting, highly collaborative partnerships is essential.
Prioritize communication with your suppliers to ensure your expectations are clear and to reduce errors. Be transparent about sales forecasts and potential changes in demand, so your suppliers can better accommodate your needs. Work together to plan for future challenges that could impact both your business and theirs.
4. Strengthen Internal Processes
Having strong internal processes – and working with suppliers that do too – will help keep the whole supply chain running smoothly.
Invest in robust data security and fraud protection controls. Fraud and cybercrime can have far-reaching consequences for you and your business partners.
Pay your suppliers promptly. Strong supply chains depend on healthy cash flow.
Consider investing in supply chain analytics software to reduce the guesswork in procurement decisions and long-term planning.
It's also a good idea to maintain additional inventories (in separate locations) in case of an interruption in supply. While no business wants to keep too much cash tied up in unused products or materials when the funds could be invested elsewhere, having extra supplies on hand will help you weather a sudden supplier issue or spike in demand.
5. Leverage Working Capital
You want to ensure your banking and financing strategy factors in the need for working capital. Consider having a business line of credit to provide easy access to cash in case receivables are delayed and you need to finance immediate operational or inventory needs.
World-Class Business Banking, Locally
At Ephrata National Bank, we know that the global marketplace comes with many uncertainties. We're here to provide your business with the local dependability you need. Trusted in our communities since 1881, ENB offers business banking solutions tailored to your unique needs, backed by expert personal service at every stage of your growth.