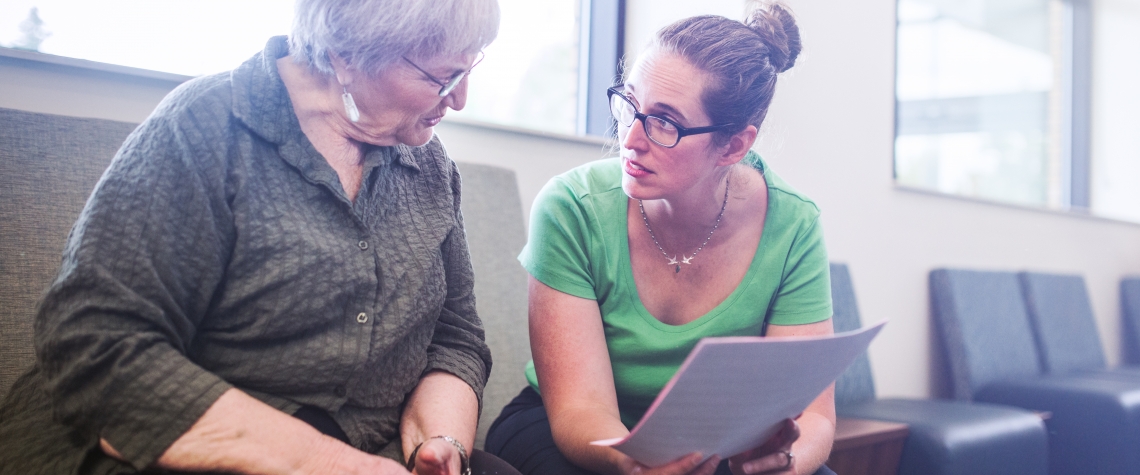 Elder Financial Abuse: Warning Signs to Look For
September 23, 2021
Providing access to quality medical care and affordable housing are just two of the ways to care for an aging loved one. Shielding them from financial harm is another. Most people mistakenly assume that anonymous online scammers pose the greatest financial threat to the elderly. But according to the National Adult Protective Services Association, 90% of abusers are family members or other trusted individuals.
The older adults in your community shouldn't become part of this growing statistic. Recognizing signs of elder financial abuse is the first step to putting a stop to it.
What is elder financial abuse?
Elder financial abuse is the financial exploitation of an older adult by people they know and trust. This includes family members, friends, and healthcare providers. Unlike other types of financial fraud schemes or scams, the abuser is often already close to the victim or manipulates the situation so they can quickly become the victim's confidant.
The victim may willingly or unknowingly give the abuser access to financial accounts and private information. Sometimes, false stories of financial need are used to convince the victim to open up their wallet or bank accounts.
Warning Signs of Elder Financial Abuse
Watch for these elder financial abuse red flags. While one sign alone doesn't confirm the abuse, it does warrant further investigation.
The senior shows signs of depression or paranoia for no known reason.
A new, younger "best friend" is spending time with the senior.
A new name is added to the senior's financial accounts.
Cell phone records show numerous calls to or from a new phone number.
Large wire transfers are made to individuals.
Private information or documents are suddenly misplaced, e.g., driver's license, estate plan, Social Security card, etc.
Multiple bill payments are past due when there's been no change in income.
The senior wants to or has changed their will or power of attorney.
Notes on checks include "just because" or "happy early birthday".
Bank withdrawals occur that the senior can't explain.
Your loved one no longer receives credit card or bank statements via U.S. Mail or email.
Healthcare bills are paid for services your senior never received.
Talking to your loved one about their finances and social life can help you uncover other potential issues. While older adults may be reluctant to speak with you about such changes, let them know you are there to help them, not judge them. Some victims may realize they've been abused and are too embarrassed to admit it.
What to Do if You Suspect Elder Financial Abuse
Gain as much information as possible from your loved one. If they refuse or access to them is restricted, speak with other people in their lives. They may offer valuable intel on new friends or other changes in your loved one's daily habits.
Contact the Adult Protective Services (APS) agencies in your state and report your suspicions. Locally the Lancaster County Office of Aging, the Area Agency on Aging in Berks County, and the Lebanon County Area Agency on Aging are good resources. They will let you know what to do next. Be prepared to provide evidence you have of suspected elder financial abuse.