Great Tips for Travelers
July 22, 2016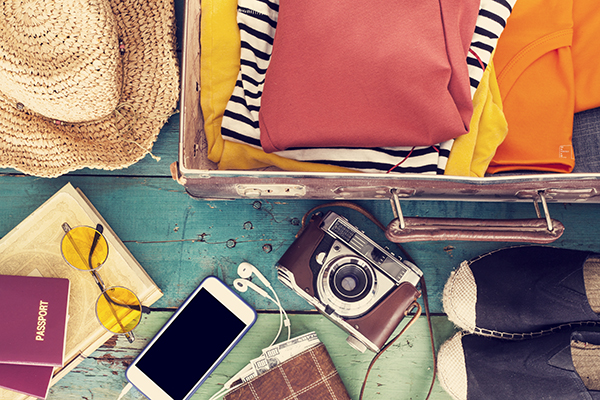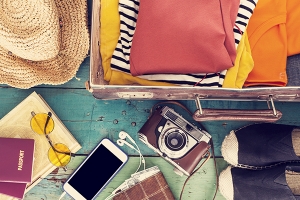 We all know that getting ready for vacation can be a stressful time. However, with a little preplanning you can have smooth sailing to your destination. We put together a list of great tips for travelers, and we hope they help to make your travel days less stressful.
Make a list of all the items you want to pack, this helps to make sure everything you want with you goes into your bag. Put a copy of the final list in your bag to make sure your items come back home with you.
When looking for a suitcase, pick one that comes in a fun design or color. You want your bag to be easy to spot in the sea of black bags on the airport baggage carousel. This also reduces the chances someone will take it by mistake.
Make sure you have an approved TSA lock if you are checking a bag at the airport. TSA can search your bag if need be and they won't destroy your bag or lock getting in.
Plan to pack your medication in your carryon. You won't have to worry about what you will do if your luggage gets delayed or lost.
Pack a set of clothes in your carryon. This way you don't have to buy clothes while waiting for delayed luggage.
Always put liquids in a zip top bag. You don't want to have to clean up the mess if they explode.
Make copies of your passport and identification. Bring a copy on your trip and leave a copy at home with someone you trust.
Tell your bank and credit card companies that you are traveling. This will help avoid having purchases flagged as fraud and your accounts frozen. Make copies of the front and back of your cards just in case you need to call and cancel them.
Stash extra cash in different places while traveling in case your wallet goes missing. Good locations to use are in your rolled up socks or toiletry bag
Pack extra plastic bags. You never know what might get wet or dirty and you want to keep it separate from everything else.
Pack snacks for your trip. Delays happen and you won't have to worry about finding food on an empty stomach.
We hope these tips help make your next trip less stressful so you can enjoy your time away.
Are you looking for an easy way to finance your vacation? ENB's HomeLine home equity line of credit, with its rate lock-in feature, is the only loan or line you will ever need. For details about the ENB HomeLine call us at (877) 773-6605 for more information.