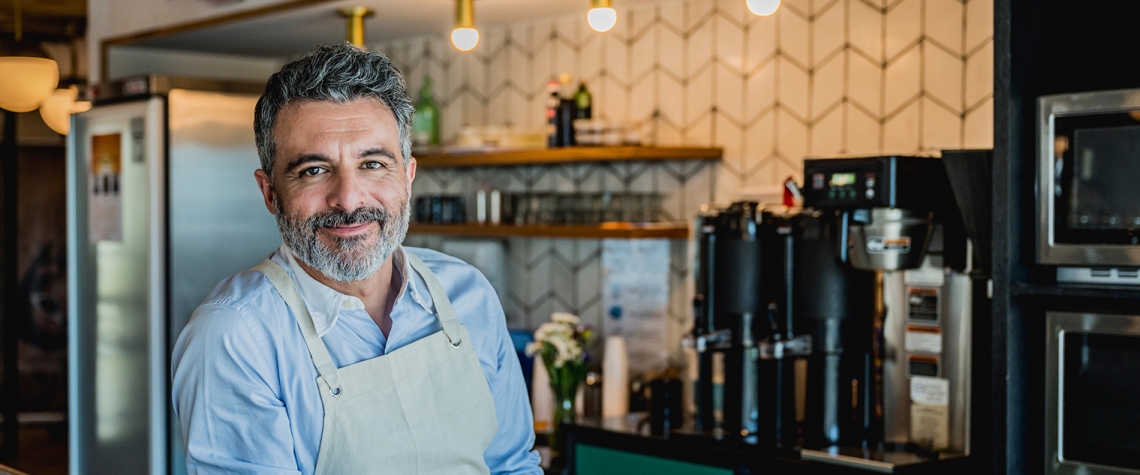 How Agile Is Your Business?
September 18, 2020
The marketplace is constantly changing. So when it comes to supporting the long-term success of your business, few things are more important than learning to adapt to new market conditions.
It's all about agility.
But let's be honest: Business owners crave stability. After all, once they've developed the skills and products to compete in their market, why would they want to continuously update them?
Today's businesses face tremendous volatility, which is driven by quickly evolving technology, economic uncertainty, new competition, changing consumer trends, and disruptive events like COVID-19.
Agile businesses are better equipped to weather these changes. Organizations that struggle to embrace change risk being left behind.
Business Agility Gives You a Competitive Edge
The concept of business agility was popularized through the "agile framework" of the software industry, where workers involved in complex projects were looking for ways to work faster, stay flexible, and create better products.
But regardless of your industry or the size of your organization, the underlying business principles are valuable. These include planning with a focus on adaptation, continuous improvement, flexibility as an organization (based on business and market forces), and fostering a workplace that supports these ideals.
So how agile is your business? Ask yourself these questions to identify areas for improvement.
Are You Customer- & Product-Focused?
You have a lot to think about: competitors, existing business processes, your bottom line. All of this, while important, can shift your focus away from the two biggest factors to your long-term success: your customers and your product.
Get Feedback
Seek regular feedback from your customers to identify needs that are unmet and ways to enhance the customer experience through new or improved products or services.
Watch Trends
Make sure you're not operating in a bubble. Continue to learn from the latest trends in your marketplace as well as outside industries.
Stay Responsive
Boost customer service by eliminating red tape from your business processes and empowering team members, at all levels of the company, to find solutions for your customers.
Are You Innovative?
You don't need to be a tech company to stay innovative. With a shared focus on business priorities and a culture of curiosity, you and your team can identify and adopt better ways to work and serve your customers.
Keep Learning
Make sure you and your team are continuously developing new skills and areas of expertise, whether through professional development initiatives or informally.
Strengthen Team Dynamics
Rigid hierarchies stifle innovation. Encourage decision-making at all levels and create processes that support collaboration across roles and departments.
Support an Entrepreneurial Mindset
Does your business hire staff based only on their skills and experience? While both are important, you should also seek new hires based on attitudes and values that will create a more innovative company culture – such as creativity, initiative, and collaboration – and support your vision for the business.
Do You Have a Shared Vision?
Having a clear vision for your business is essential. So is having buy-in from your staff.
Define your business's vision and create a strategic business plan to help you get there. Carefully assess your business's strengths and weakness, market drivers, and key objectives over the next three to five years or more. Ask yourself:
Where are you now?
Where do you want to go?
How will you get there?
Your strategic business plan should come with concrete steps that are communicated to your team. Everyone should understand what's needed and expected, since carrying out this plan is everyone's responsibility.
Is Your Organization Flexible?
A business's capacity for growth and adaptation can be limited by fixed, inefficient systems and procedures. You and your team should be looking for opportunities to work faster, without compromising the quality of your work.
Empower Your People
Support a culture of decision-makers, not order-takers. With a healthy company culture and shared vision for the direction your business is going, you can place more trust in individuals or individual teams to make decisions that benefit your business.
Share Information
How well is information shared across your organization? Staying on the same page about your goals, customer needs, and market dynamics creates a more unified organization.
Look for Process Improvements
Sometimes, the only available explanation for an existing business process is: "That's how we've always done it." Create a company culture that's focused on finding smarter ways to work – and eliminating unnecessary work. Look for ways to streamline decision-making and automate routine administrative functions (like banking, payroll, and bookkeeping).
Do You Have the Right Financial Resources?
Make sure that your banking and financing strategy supports healthy cash flow and access to capital for when it's time to pursue your next investment – whether it's entering a new market, purchasing new technology, or developing additional products or services.
Depend on Ephrata National Bank
Navigate today's business landscape with a trusted local bank by your side. Offering a full range of banking, cash management, and financing solutions for businesses of all sizes, Ephrata National Bank can help you save time, simplify your banking, and seize your next growth opportunity. Connect with our local business banking team to learn more.