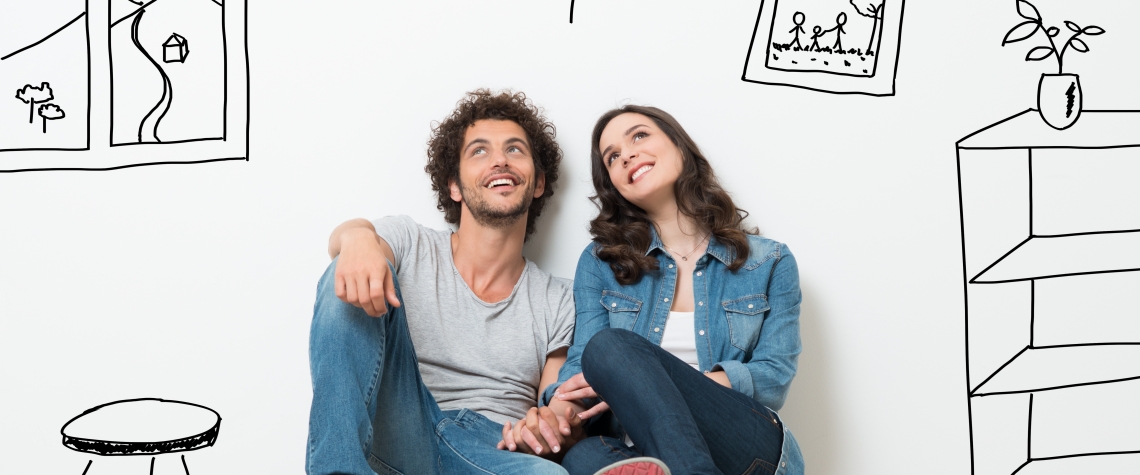 How Do I Get Started Buying My First Home?
July 07, 2021
After careful thought and planning, you've decided to take the plunge into home ownership. You have a pretty good idea in which area you want to buy and are about to start interviewing Realtors. At this point, many first-time homebuyers pause and ask themselves, "What exactly is the first step I should take when buying a home?"  At ENB, we recommend setting up a meeting with a Mortgage Expert to discuss prequalification.
Prequalification involves a review of your credit history, income and assets to determine the amount and type of loan you may qualify for. To ensure you have a productive meeting with your lender, you will need to bring several documents with you. This will help your lender determine how much you can realistically afford to borrow.
Government issued ID – This will be used to verify your identity.
Proof of Employment – Bring a list of the places where you were employed for the last two years. Be sure to include employer's name, address and phone number.
Proof of Income – Usually your two most recent pay stubs will be enough to prove that you have sufficient income for your loan.
Tax Documents – You will need your W2 for at least the past two years. If you are self-employed you will also need tax returns for the past two years.
Bank Account Information – Your lender will want to know how much money you have in savings so bring two months of statements for all of your deposit accounts.
Providing the above papers and any other items that your lender requests will ensure you have a useful meeting so you can begin the search for your dream home. After reviewing all your information your Mortgage Expert will issue a prequalification letter that you can show to your Realtor. This tells them the amount and type of loan you qualify for. This also gives you better bargaining position when you are ready to actually make an offer on a home;  in the current market, many seller's will not accept an offer that is not accompanied by a prequalification letter.
All of the Mortgage Experts at Ephrata National Bank would love to support you in your mortgage process. Visit our Company Directory to learn more about our Mortgage Team.
Note, too, that ENB does not charge for this service… it is completely free to you.