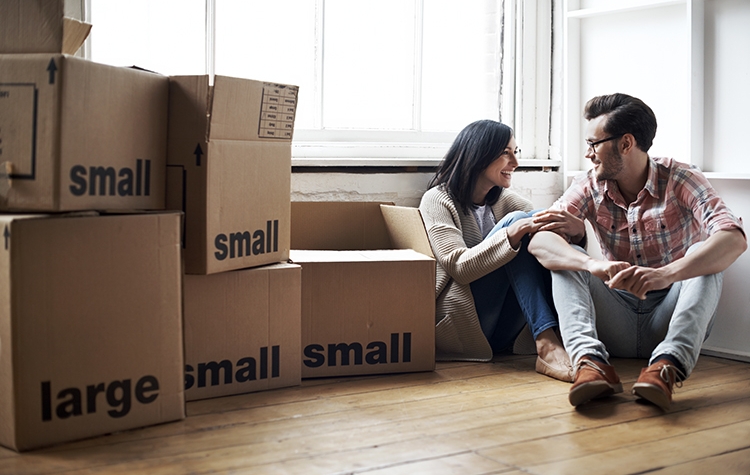 How to Manage Your Move
April 12, 2022
Moving into a new home or apartment is exciting. A chance to live in a new place, enjoy new independence, or lay down roots for you and your family. The act of moving can be challenging. Taking the time to plan for your moving day can help reduce stress, save you money, and ensure that getting from your old home to your new home is as painless as possible. To help you get started, here's a helpful planning guide for your next move.
Two Months to Go
Declutter- The first step in planning a move is only to bring the things you need to move. Take stock of everything in your home. There are many things that you may not want to take to your new home, so use your move as an incentive to declutter. With enough time, you shouldn't have much trouble selling or donating anything you no longer need.
Create a Floor Plan- If you have a floor plan for your new home, start figuring out where everything will go. If you have furniture that doesn't fit, consider selling or donating it.
Inventory Your Stuff- Once you know what you plan to bring with you, create an inventory. Be as specific as possible; it will help you determine how many boxes you need, how big a truck you should rent, or whether you'll need to hire professional movers. Having an inventory also makes it easier to pack and unpack. It may also come in handy for insurance purposes if items are lost or broken during the move.
One Month to Go
Start Packing- Packing always takes longer than you think it will. Take advantage of the time you have to pack books, out-of-season clothes, and anything else you don't anticipate needing in the short term. Want to speed up the process? Throw a packing party. Remember to label your boxes clearly. Indicate where they should go and if anything is fragile or should be handled with care. Then number them and record which box each item on your inventory has gone into.
Find the Right Movers- Not into heavy lifting? Now's the time to hire a company that fits your needs and budget. Get at least three estimates before you choose your mover and make sure companies are licensed, insured, and bonded if something breaks. For extra peace of mind, you may want to consider moving insurance. If you plan to move by yourself, start researching rental vans, find boxes and other moving supplies, and look for help.
Prepare Your New Home- If you have access to your new home before you move, use the time to repaint, update the floors, or make any other repairs or renovations before you move in. If you're renting, talk to your landlord about getting keys, setting up utilities, and itemizing repairs or improvements that should be made in advance.
Two Weeks to Go
By now, you should have your moving plan in place and have started to organize, pack, and declutter. The next step is to start disconnecting yourself from your current home and connecting to your new home. This may include:
Forwarding your mail
Canceling utilities and transferring to your new address
Updating your billing address with your financial institutions, including your bank, credit card, insurance, retirement plans, and other investments
Contacting your employer and updating your address
If you own a car, contacting your state's department of motor vehicles and asking about updating your mailing address
Moving Day
The big day has arrived. Remember, the more prep work you do in advance, the easier it will be. Ideally, you'll be fully packed so you can direct your attention to getting out the door and into your new home.
Get Help- Whether you're using movers or not, look for extra help. If you have kids or pets, consider having someone available who can help keep an eye on them while you pack.
Pack With Care- Finishing labeling each box on the top and sides to indicate contents and the room in which they should be placed at your new home and mark them on your inventory. Mark boxes that you want immediate access to and make sure they are the last boxes to be loaded into the truck. Don't pack valuables, including jewelry, cash, or important documents. Instead, pack them in a separate box, and make sure you're the only one who handles it.
Make a Clean Exit- Clean your home or arrange for it to be cleaned. Verify that all utilities have been disconnected at the appropriate time. Arrange for the old house keys and garage door opener to be provided to the new occupants.
Take one last look around (including checking closets and cabinets) to make sure you haven't left anything behind. Leave your contact information with the new occupants or a trusted neighbor so they can forward any mail or deliveries that are shipped to your old address.
 After Moving In
 The work doesn't' stop after you move in. In addition to the unpacking and organizing, there are a few more things you'll need to do before you can consider yourself fully moved in.
Update your contact information on your driver's license. If you're moving to a new area, find out how soon you need to apply for a new license, registration, and vehicle stickers.
Register to vote at your new address.
Set up accounts with a local financial institution and order new checks.
Familiarize yourself with the locations of grocery and drug stores, hospitals, police and fire stations – any place you plan to visit frequently or may need to find in an emergency.
Getting ready to make a big move? Whether you need help with budgeting or you're looking for a mortgage for a new home, we can help. Talk to one of our Mortgage Experts today!