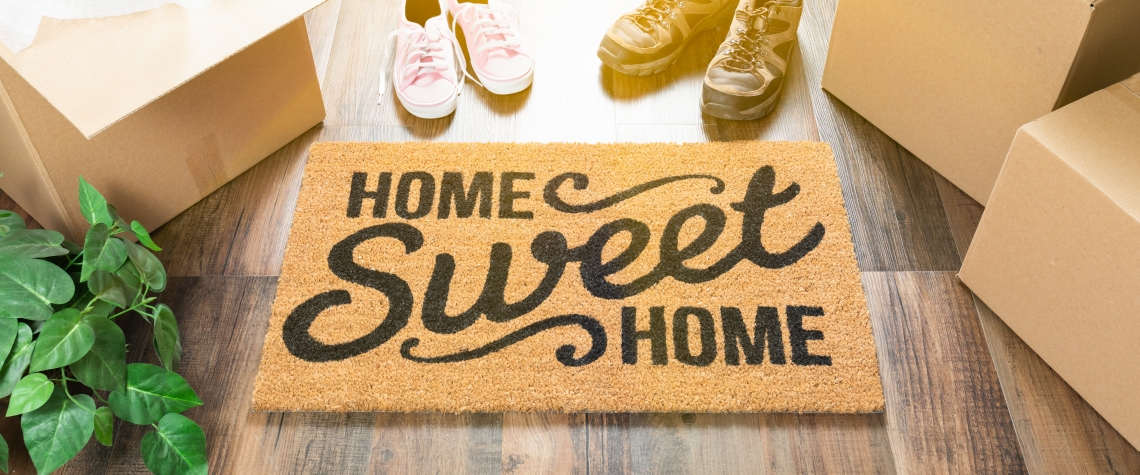 Private Mortgage Insurance Myths Debunked – Why PMI Can Be Good
May 23, 2019
Despite fluctuations in the economy, home values continue to climb. Reuters reported in June 2018 that U.S. housing prices are expected to rise at twice the speed of inflation and pay. But, what does this mean for renters who are trying to save for a down payment and are doing so at a much slower rate?
At first glance, delaying homeownership until you have a sizeable down payment seems like a good idea. A smaller mortgage means lower monthly payments and less paid in interest to purchase the home. But, is there a time when saving for a sizeable down payment isn't a good idea?
Some first-time homebuyers prefer to save for a large down payment to avoid the added cost of private mortgage insurance. While on the surface this seems like a smart way to save on home buying expenses, avoiding private mortgage insurance may cost you more in the long-run.
What is Private Mortgage Insurance?
Private mortgage insurance, aka PMI, is a type of insurance that protects a conventional mortgage lender if the borrower defaults on their mortgage payments. Loans made by conventional mortgage lenders are not insured or guaranteed by the United States government. Unlike traditional insurance, the borrower pays for PMI, rather than the lender. This leaves many would-be homebuyers wondering how PMI can be a good financial move.
Let's unravel a few common misunderstandings to determine the circumstances where choosing mortgage insurance is better for you – and your wallet.
PMI Myth #1 You need at least a 20% down payment to buy a home.
A common misconception among first-time homebuyers is the need to save for a substantial down payment in order to purchase a new home. Attached to this myth is the belief that a large down payment is also the only way to avoid paying for PMI. For a typical $200,000 home, a borrower with a 20 percent down payment would need to save $40,000. That's not including closing costs, which are typically 2 to 5 percent of the sales price.
While conventional mortgage lenders may limit loan amounts to no more than 80 percent of the appraised value of the home, thus requiring 20 percent down, there is an option to obtain PMI with many conventional programs and purchase a home with as little as 3 percent down. Other mortgage loans (e.g., FHA, USDA, and VA) have different stipulations altogether. For example, eligible military veterans can secure a Veterans Administration (VA) home loan which does not require a monthly mortgage insurance payment. Instead, VA mortgage loans require a funding fee due at closing. Different mortgage types, such as FHA, may require as little as 3.5 percent down based on your credit score and other underwriting loan requirements.
Down payment requirements and related PMI requirements vary by loan program.
PMI Myth #2 Private mortgage insurance only benefits the lender.
Delaying homeownership can cost you. Saving for a sizeable down payment can take many years, while home prices and interest rates are rising. PMI allows homebuyers to purchase their homes now using conventional loans with less than 20 percent down. Monthly PMI on a $160,000 conventional mortgage loan may be as little as $66. The sooner a home is purchased, the sooner the new homeowner can begin building equity in their investment.
PMI Myth #3 I have to pay private mortgage insurance for at least a decade.
Mortgage insurance has an expiration date that has little to do with a calendar. You do not have to pay for PMI longer than necessary. The Homeowners Protection Act allows for the removal of PMI under certain circumstances. Generally, when the mortgage principal balance is less than 80 percent of the value of your home, then you may request cancellation of PMI with your lender. The 80 percent spread may be due to mortgage payments which have reduced the loan amount over time, an increase in the home's market value as demonstrated by an appraisal, or both. Some lenders may have provisions for an automatic PMI termination based on the original mortgage amount.
Details regarding the removal of PMI should be discussed with the potential loan servicer.
PMI Myth #4 Private mortgage insurance is too expensive.
A variety of factors influence the cost of PMI. Mortgage insurance premiums may range from 0.17 to 1.5 percent of the total loan amount. Actual costs vary by the insurance carrier. As with other financial matters, the health of your credit can influence the cost of private mortgage insurance. The higher your credit score, the less you must pay.
Other factors that influence the cost of mortgage insurance are the:
State where the property is located
Loan to value ratio of the property
Down payment amount
Loan Term
Different states across the country may grade the same borrower differently based on various risk factors. The higher the down payment amount, the less principal balance there is to insure.
With so many factors affecting the cost of PMI, it's unwise to assume insurance is cost prohibitive.
So, if you have the funds to make a 20 percent down payment, should you do it? First-time homebuyers need to carefully weigh the costs of delaying homeownership before committing to saving a sizeable down payment. Buying a home now and paying private mortgage insurance may increase monthly mortgage payments, but it can also help create a needed financial cushion.
Instead of emptying your bank account to meet the 20 percent threshold, borrowers can instead keep a portion of their savings intact to cover unexpected expenses that may arise during the first few years in a new home. Having funds available for both a down payment and a well-funded emergency savings account will result in a peaceful night's rest in your new home.