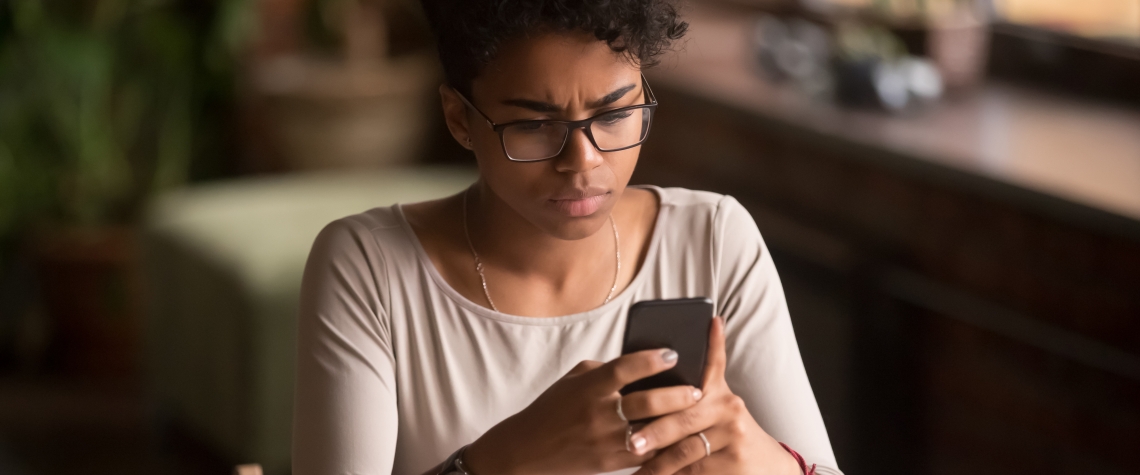 Protect Your Online Accounts From Fraud
February 09, 2022
Scammers often use online and mobile technology to snare their victims. Zelle®, a popular peer-to-peer payment app, makes it easy to send money to people you know. Unfortunately, it's also a favorite tool fraudsters can use to gain trust and access bank accounts. Here's what you should know about Zelle® scams so you don't take the bait.
How Zelle® Scams Work
 Criminals target accounts at banks and credit unions that offer the Zelle® feature to their customers. Zelle® scammers don't need your online banking password to withdraw money from your account. You don't even need to have a Zelle® account to become a victim of this scheme. Most successful Zelle® scams use spoofed text messages and phone numbers that falsely appear to be from a person or financial institution you know and trust.
A typical scenario begins with a spoofed text message that seems to be from your financial institution. The communication claims that the fraud department noticed suspicious Zelle® or purchase transaction activity on your account.
Example of Fake Text Message #1
Free Msg – Ephrata National Bank
Bank Alert – Did you attempt a Zelle® payment for the amount of $5,000.00?
Reply YES or NO or 1 to Decline Fraud Alerts
When you respond to the message, the scammer knows they have a live number and will take the next steps in their plan to steal your money.
Within minutes, you'll receive a spoofed phone call from someone claiming to be from your financial institution. The caller will say you need to verify your identity by providing your online banking username before they can resolve the issue.
They then use that information to initiate the bank or credit union's "Forgot My Password" feature and have an authentication passcode sent to you via email or text message.
Next, you'll be asked to read them the passcode. The caller will use it to log into your account, change the password to something of their own choosing, and transfer your money to an account they can collect the money from.
Another variation of this scam uses actual Zelle® accounts.
Example of Fake Text Message #2
Send $350 Zelle® payment to Abe Smith? Reply YES to send or NO to cancel. STOP to end all messages. Ephrata National Bank.
Using similar tactics to get you to reveal your username, the thief reels you in by saying they've already confirmed fraudulent debit card activity and they need your help to reverse the withdrawal from your bank account.
Instead of asking for your online banking username, they'll ask you to authorize a Zelle® payment so they can reverse charges. This request is presented under the guise of confirming they are processing adjustments to the correct account.
How to Protect Your Accounts Online
Never share your username or 2-step authentication passcode with anyone.
Do not respond to fraud alerts by clicking links or responding to messages. Delete them and contact your financial institution's fraud department using the phone number on its website.
Ignore in-app cash requests from people you do not know.
Awareness is key to escaping the lure of seemingly innocent requests for account information. Ephrata National Bank will never contact you to request your online banking credentials. Report suspicious account activity immediately, by contacting us at (877) 773-6605.