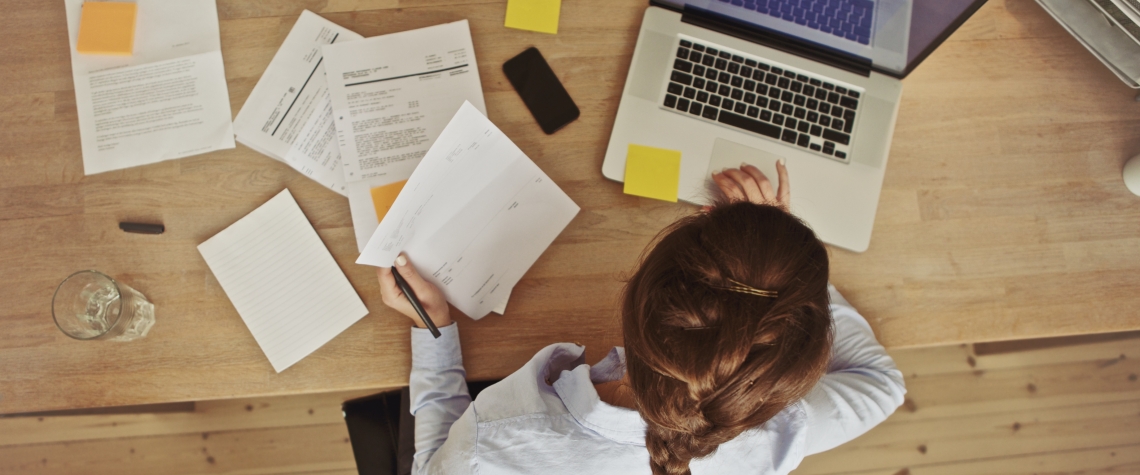 Submitting a Mortgage Application Soon? Gather These Documents Now
September 27, 2021
If you're in the market for a new home, submitting a mortgage loan application should top your to-do list. Unless you plan on paying cash, you'll want to know upfront how much you qualify for and at what interest rate and terms. This could quickly help narrow your home search and ensure you find a loan that fits your budget. But if you don't have the documents ready to submit with your mortgage loan application, it could cause unnecessary delays.
Here are the most common documents mortgage lenders request as part of the application process.
All Mortgage Loan Applicants
Lenders will require these documents to verify the information submitted in most home loan applications.
Valid Photo ID
This might seem obvious, but you must be prepared to provide a valid form of identification. Whether you provide a driver's license, state-issued ID, or passport, your lender is unlikely to accept it if it's expired. If your ID will expire soon, plan to renew it now.
Federal Income Tax Returns
Your tax returns provide lenders with a detailed overview of your finances. Most lenders will request you complete IRS Form 4506-C, IVES Request for Transcript of Tax Return and ask you to provide copies of the returns for the past 2 years. They want to compare the income reported on your loan application against your returns and pay stubs. While the two most recent returns are a standard request, additional years may be required if your income changes significantly from year to year. If you are self-employed, you will likely be asked to provide 2 years of business tax returns and a year-to-date profit and loss statement as well.
Proof of Income
While tax returns reveal financial details from the past, W2s, 1099 forms, and pay stubs will confirm your current level of income. Depending on when you submit your loan application, the most recent tax return may no longer reflect your financial situation. You may have started a profitable business, or experienced another change to your financial health. Prepare now by gathering your last two pay stubs and any other documents that total the amount you expect to enter on your application.
Asset Documentation
Bank and investment account balances help lenders understand your overall finances and better assess the risk of approving your loan. This information can give a lender confidence you have access to cash if you have trouble making a payment after closing. The most recent 2 to 3 months of account statements are typically required to confirm your financial standing. You may also need to explain any large transfers or deposits into your accounts that originated over the past several months. In addition, if you have monies saved in a brokerage account or retirement account, even if you do not plan on using the funds to purchase your new home, it may help show a lender a demonstrated savings pattern and reserve funds.
First-time Homebuyers
If this is your first home purchase or you haven't owned a home in years, you may need to provide rental history documentation. This could include at least a years' worth of payments (cancelled checks showing you made the payments on time) or written confirmation from your landlord verifying on-time payments.
Experienced Homebuyers
If you own your home, you may need to provide additional documentation, such as:
• A realtor listing agreement if you intend to sell your existing home before purchasing a new one.
• A lease agreement if you want to keep your home and rent it to someone else. Proof of paid rent may also be required.
• A copy of your current real estate tax bills and homeowners insurance policy
This documentation could affect the amount of debt figured into your mortgage loan review.
Miscellaneous Items
Depending on the source of your down payment or your credit health, supplemental documentation may be needed to approve your application.
Gift Letters
If a family member or friend is helping you with the down payment, you may need to secure a gift letter. Lenders require the letter to confirm that you are not taking on more debt and the money is indeed a gift, not a loan. Proof of the dollar amount received may be provided using bank statements, wire transfer confirmations, or canceled checks.
Credit Explanation Letters
Typically, a mortgage application will include language that gives the lender authorization to run your credit. This allows them to access a credit report from one of the major credit reporting bureaus: Equifax, Experian, or TransUnion. Credit issues could require supplemental documentation to explain the status of a bankruptcy or foreclosure, past due accounts, or collection activity.
Gathering these mortgage application documents early could save time and frustration. In a fast-paced market, waiting until after you've found your dream home to start the loan process could cause you to lose out to the next highest bidder. ENB offers First-time Buyer Mortgages and Experienced Homebuyer Mortgages that meet your specific needs. Email or call us at (877) 773-6605 to discuss your options.