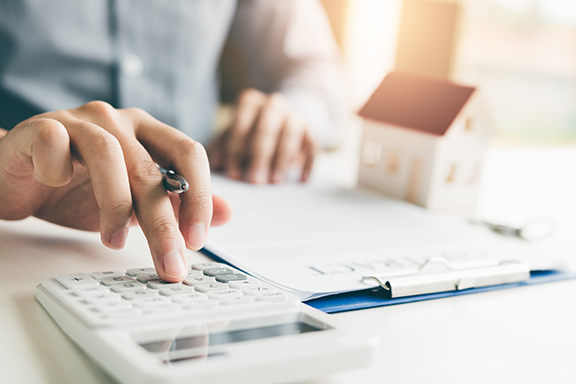 What to Know About Investing in Property
November 13, 2023
Investing in property can be a smart way to diversify your portfolio, generate cash flow, and build wealth.
Investing in property is a hot topic right now. Real estate investment has many benefits, but it can also be complicated. Knowing the ins and outs can help you make an informed decision. Simply put, an investment property is real estate purchased with the intention of earning money through cash flow and through appreciation.
 3 Reasons to Invest in Property
Tangible Investment- Investing in real estate is a good way to diversify a portfolio that might also consist of stocks, bonds, precious metals, money market accounts, and other investments. Real estate is a tangible investment, meaning it's an asset that can be physically used. This may provide an additional sense of security for an investor.
Increased Equity- The value of real estate tends to go up. This is especially true for properties in highly attractive areas. When the value of a property increases, it's possible to make a profit when selling.
Rental Income- Renting out your property can provide a steady stream of income as checks flow into your account every month.
  4 Types of Property Investments
Primary Home- Also called your principal residence, this is your home, whether it's a house, condo, or townhome. Benefits include a stable mortgage rate in the face of rising rent and the opportunity to build equity.
Rental Property- This covers any property you rent to tenants. You may also get substantial tax deductions for rental property, like deductions for mortgage interest and repairs, depreciation, and property taxes, which lower your taxable income.
Flipping a Home- Flipping is when you buy a property to renovate, make the needed repairs and upgrades, and put it back on the market as soon as possible. This could be a good option if you have experience doing major home repairs or know someone who can do quality renovations for a reasonable price.
Real Estate Investment Trusts (REITs)- Real estate investment trusts allow you to invest in property without having the physical property. REITs are companies that own commercial real estate and sell publicly traded stocks to investors. They are often compared to mutual funds and generally pay high dividends, which make them an attractive choice for retirement investment. You can also automatically reinvest dividends to keep your investment growing.
 5 Kinds of Property to Consider
Residential Property- A residential building is a popular choice for first-time owners. This can include a detached single-family house with a backyard, a condominium, or a townhouse. These types of properties can provide you with a steady income stream if you rent out to tenants year by year.
Commercial Property- A commercial property – like an office building, manufacturing facility, or retail space – can offer greater stability when it comes to rental income or dividends. Unlike residential rentals, commercial leases typically run for multiple years. Commercial properties may also provide additional income streams, like paid parking, storage, and event space.
Vacation Property- You might consider investing in a vacation rental property in an area that's popular with tourists. Whether it's a beach house, a rustic cabin in the mountains, or a duplex in a bustling downtown – a property that you can rent out to visitors by the night, by the week, or by the month can generate big returns in the short term.
Accessory Dwelling Unit (ADU)- An option for new real estate investors who don't want to manage a rental property from afar is an accessory dwelling unit or ADU. This is a secondary living space that you build on your existing property. It could be a standalone backyard cottage, an addition above a garage, or a bump-out attached to the main residence. You can't resell an ADU separately, but it can add value to your property. It can also earn you consistent income as either a long-term or short-term rental.
Land- Purchasing undeveloped land in an up-and-coming area can be a lucrative long-term investment or it can be subdivided or developed for a return in the nearer future. Bear in mind that if you develop the land yourself, you'll need to have enough financing for construction as well as purchase of the property – not to mention an appetite for risk and a lot of patience.
  4 Types of Locations for Your Investment
In real estate, location is everything. Let's look at a few different options:
Urban- Urban locations have denser populations and a mix of residential, retail, and commercial properties. Investment property in urban locations can include residential property like condominiums, townhouses, apartments, or duplexes, as well as commercial property.
Suburban- Suburban areas are less-populated residential districts outside of urban areas. If you are interested in investment property in a suburban area, that will generally mean purchasing a single-family house or townhouse with a backyard, or possibly a commercial property for investment.
Beach- Beach locations can be similar to urban locations or large suburban areas, or they can be quite rural. No matter the size, a beach community is close to a coast. Investing in rental property in a beach town can include single-family homes of different sizes, townhomes, and condos.
Mountain or Lake- Mountain or lake locations are typically suburban residential or rural areas. Similar to investment property in a beach town, mountain or lake rental properties can include single-family cabins, homes, townhomes, or condos.
 2 Ways to Acquire Property
Buying –Investment property can be purchased in cash or financed by using leverage, which entails paying part of the total cost upfront and paying off the remaining balance over a period of time. Another avenue of investment is buying shares of REIT stocks.
Gifting- Individuals can give real estate as a gift and transfer the title to the new owner. This is often done by parents for their children. They can also sell the home at a loss, essentially giving the gift of equity. Other options are adding a loved one to a property's deed and creating a life estate. Gifting property involves certain tax considerations, so it's important to speak with a financial advisor to find the best option for your situation.
 3 Signs You're Ready to Invest in Property
You're in Good Shape Financially- If you plan to invest in property, you'll need a high level of financial stability. To get a mortgage for a second home, your debt-to-income ratio should be 36% or less. Your down payment will likely be around 20%, and you'll also need enough cash for closing costs, inspections, continuing maintenance, and any necessary repairs.
You're Able to Make the Time Commitment- Managing investment property can be time-consuming. If it's a rental, you will need to create ads, interview potential tenants, run background checks, and make sure the rent is paid on time. You'll also be responsible for property maintenance and repairs if something breaks. Before you commit to buying, make sure you can also invest the time necessary to maintain and monitor your rental property.
You're Getting a Good Return on Investment (ROI)- To set yourself up for success, you'll want to figure out your approximate return on investment before you invest. If you're considering buying a rental property, estimate your costs and expenses and the amount of rental income you'll get. You can use this when comparing similar properties to narrow down your choices and figure out how much you'll make. Calculating your ROI for rental properties can be a little tricky, as several variables can affect the numbers, including repair and maintenance costs and financing terms.
 6 Takeaways
There are good reasons to invest in property. Property investment can create additional lines of income and help build wealth.
Consider the types of investments available to you. You have several options: You can invest in your primary residence, rent out your second home part of the year, or renovate and flip a house. You may also choose to invest in REITs.
Think about the different types of property you could invest in. Which is right for your needs? Residential, vacation, or commercial property, or an accessory dwelling unit?
Investigate the types of locations for your investment. Some locations are more popular than others. You'll want to determine what location best fits your needs.
Choose the investment acquisition strategy that best fits your needs. There are a few ways to acquire an investment property. You can make a cash purchase, finance a sale by taking out a loan and paying a monthly mortgage, receive property as a gift or through a transfer, or invest in REITs.
Decide whether you're ready to invest in real estate. Are you in over your head in debt? Do you have the time for property maintenance and management? Will the property you're considering give you a good return on investment or turn into a money pit? Make sure you understand all your options. Call us at (877) 773-6605 to set up a time to discuss your investment wants and needs.