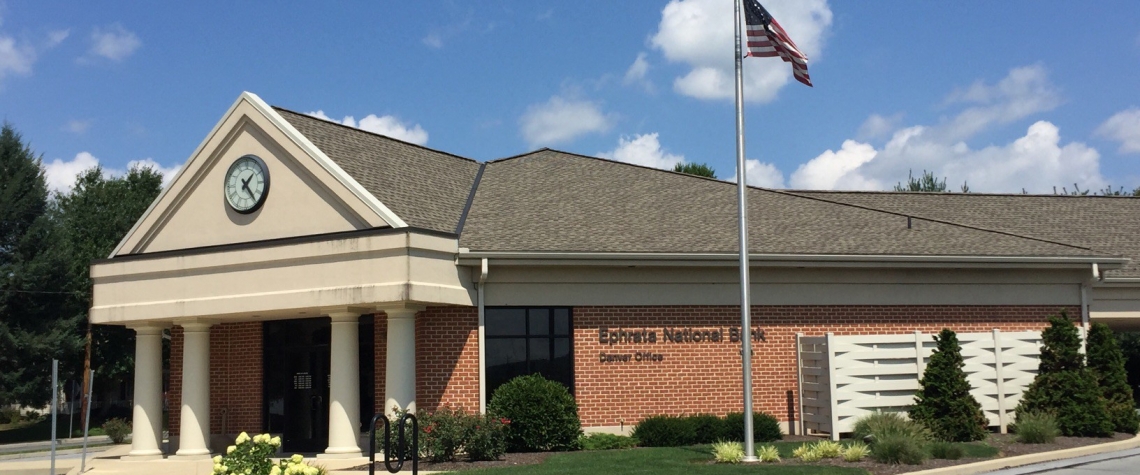 Denver Branch Office
Established in 1981Jennifer Heimbach, Community Banking Manager
The Ephrata National Bank Denver office is proud to be part of the "Mile Wide Town." Our customers come from all walks of life and industries – and we're proud to be one of the businesses in this stretch of Lancaster County.
We turn our Denver pride into community action by taking part in the Ephrata Area Social Services Food Collection for Stock our Shelves. We also support the Denver Fair and Business Expo, Cocalico Education Foundation, and the Ephrata Cocalico Consortium.
We love to support our business community and our community's families. Go Eagles!
Day
Lobby Hours
Drive-Up Hours
Lobby Hours:
9:00 AM - 4:00 PM
Drive-Up Hours:
8:00 AM - 4:00 PM
Lobby Hours:
9:00 AM - 5:00 PM
Drive-Up Hours:
8:00 AM - 5:00 PM
Lobby Hours:
9:00 AM - 6:00 PM
Drive-Up Hours:
8:00 AM - 6:00 PM
Lobby Hours:
9:00 AM - 12:00 PM
Drive-Up Hours:
8:00 AM - 12:00 PM