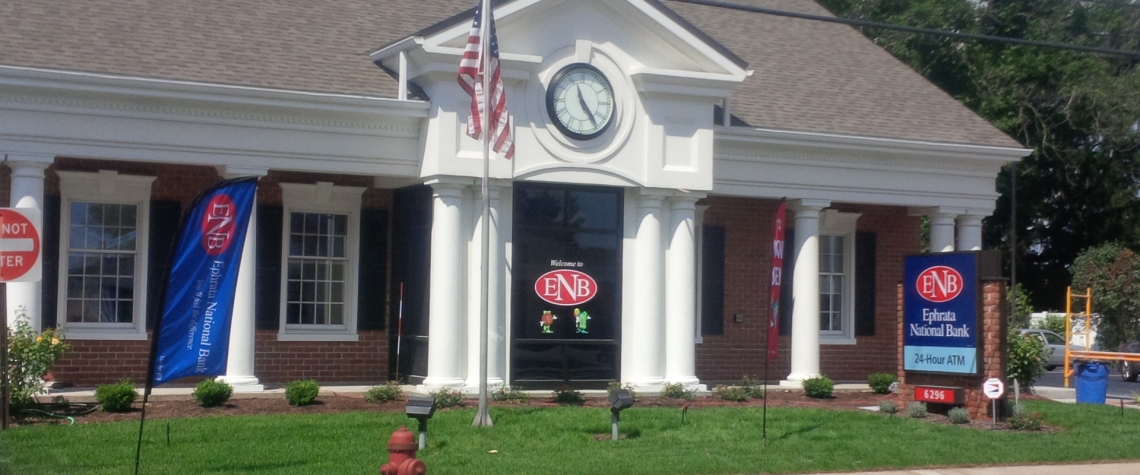 Morgantown Branch Office
Established in 2016Kelly Spica, Community Banking Manager
The Ephrata National Bank Morgantown office is honored to be part of this special, tight-knit community. Located near the Route 10 and Route 23 crossroads, our office stands at the hub of Berks, Chester, and Lancaster Counties. Here, we serve residents in Morgantown, Elverson, and Honeybrook.
As members of this busy community, we're proud to support events like the Morgantown Business Expo and Hay Creek Festival.
We believe in our neighbors, and we believe in green and white. Go Raiders!
Day
Lobby Hours
Drive-Up Hours
Lobby Hours:
9:00 AM - 4:00 PM
Drive-Up Hours:
8:00 AM - 4:00 PM
Lobby Hours:
9:00 AM - 4:00 PM
Drive-Up Hours:
8:00 AM - 5:00 PM
Lobby Hours:
9:00 AM - 6:00 PM
Drive-Up Hours:
8:00 AM - 6:00 PM
Lobby Hours:
9:00 AM - 12:00 PM
Drive-Up Hours:
8:00 AM - 12:00 PM